Interview With Dr. Szilard Nathan Vegas Of Wholesale Hotels Group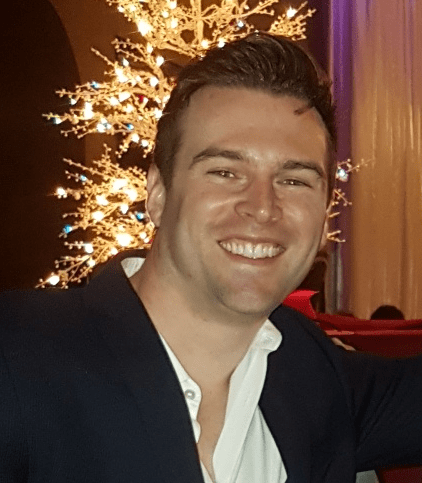 Thank You for joining me today Dr. Szilard Nathan Vegas
Today I will be asking you some questions about you and your business for our readers.
When did you first get started in this business?
My company, Wholesale Hotels Group an IATAN and ASTA accredited Online Travel Agency / wholesale hotel booking site which connects a variety of consumers with wholesale hotel suppliers worldwide was established in January 2012 and was registered in Las Vegas, Nevada, USA. WHG owns and operates www.WHotelsGroup.com that is receiving great reviews.

2. What inspired you the most?
Previously, I owned my own consulting company and my job demanded me to travel worldwide very frequently. When you travel extensively and every dollar you spend on accommodation is coming out of your own pocket, you always want to stay at high-end hotels and pay as little as possible. So, I spent months researching on how I can accomplish that and it was no easy task. Once I thought I knew it all about savings and discounts, I realized that there was a whole new world out there that I did not even know existed. Not to mention that traveling has always been my passion. I knew I had a calling and I wanted to help people access those amazing resources that I have acquired over the years so the ones who previously could only dream of a luxurious getaway due to their lack of budget, now finally can.

3. Who are your ideal clients or customers?
We offer our services to a variety of consumers.
Individual Users: Virtually everybody who spends money on hotels and wants to either stay at higher-end places with the same budget or the same place but for less money is an ideal customer of ours. We would like to provide everybody with the ultimate tool to save money on hotels and to educate them about alternative options when it comes to saving money on hotel accommodations.
Travel Agents and Travel Agencies: We offer our platform FREE of charge to certain accredited Travel Professionals who further resell the inventory through our site.
Corporate Entities: Annual memberships can be purchased by Corporate Entities which provides a variety of companies with substantial savings and the membership can also be used by the employees for their own discounted leisure travel as well. Same is true for qualified Non-Profit companies and Government entities who can access our platform FREE of charge.

4. What differentiates your business from your competitors?
Travel clubs – which is essentially what Wholesale Hotels Group is – are a dime a dozen. Our platform however completely varies from the ones out there in a way that it acts as a meta-search engine between a vast variety of wholesale hotel suppliers worldwide. Most travel clubs have a contract with one or maximum two supplier(s). The integration is a very complex and time-taking task when it comes to integrating multiple wholesale suppliers into one platform. The problem is that these travel clubs don't ever get extremely popular due to the fact that one or two suppliers can only be strong in one or two markets. For example, one supplier may be really strong in the Caribbean but don't have competitive pricing in other markets. Customers, as a result, may see good pricing the first time they sign up because they are interested in one specific destination but then they quickly realize that the lack of competitive pricing on hotels in other markets doesn't justify the membership costs.
Our platform integrates virtually ALL wholesale hotels worldwide thus allowing our clients to have the best deals everywhere in the world. Our fantastic IT team took care of the meta-search algorithm so our customers can enjoy the savings they can get through our site instantly. Last but certainly not least, we apply one of the lowest markups on hotel rooms in this industry with virtually little-to-no profits. We make our money on selling memberships in order to wow our customers with our superb pricing on hotels thus allowing them to access the best wholesale travel deals out there.

5. What best describes the benefits of someone who uses your business or services?
The benefits are the instant savings our customers can obtain on their hotel stays as price always has to be the bottom line when it comes to hotel bookings. Everybody is after the best deal at all times and we work tirelessly every day to enable people accessing those rock–bottom prices. The bigger purchase volumes we can generate, the better prices we can pass onto our customers and we are continuously innovating our platform to deliver those deals to our members.
Nowadays most big websites offer you best rate and price match guarantee but most people never read their Terms and Conditions until they find a site like ours. If they read it, they would know that those big sites EXCLUDE websites like ours (aka Wholesale Hotels Group).

Here is why:
WHG has contracts with all the wholesale hotel suppliers worldwide and gets preferred rates due to our contractual promise that we don't display prices publicly. Those competitor sites' model is to display prices publicly which is why they exclude a site like ours from their T&C because in many instances they simply can't compete with our rates that we pass onto our members.
(Visited 340 times, 1 visits today)