Wednesday, 27 January 1999
The Akropolis, High Street, Holywood
The Akropolis, High Street, HolywoodGREEK cuisine gets an unfair Press. It may not boast the refinement of French cookery or the intricate blending of Indian dishes, but there is something robust and satisfying about it.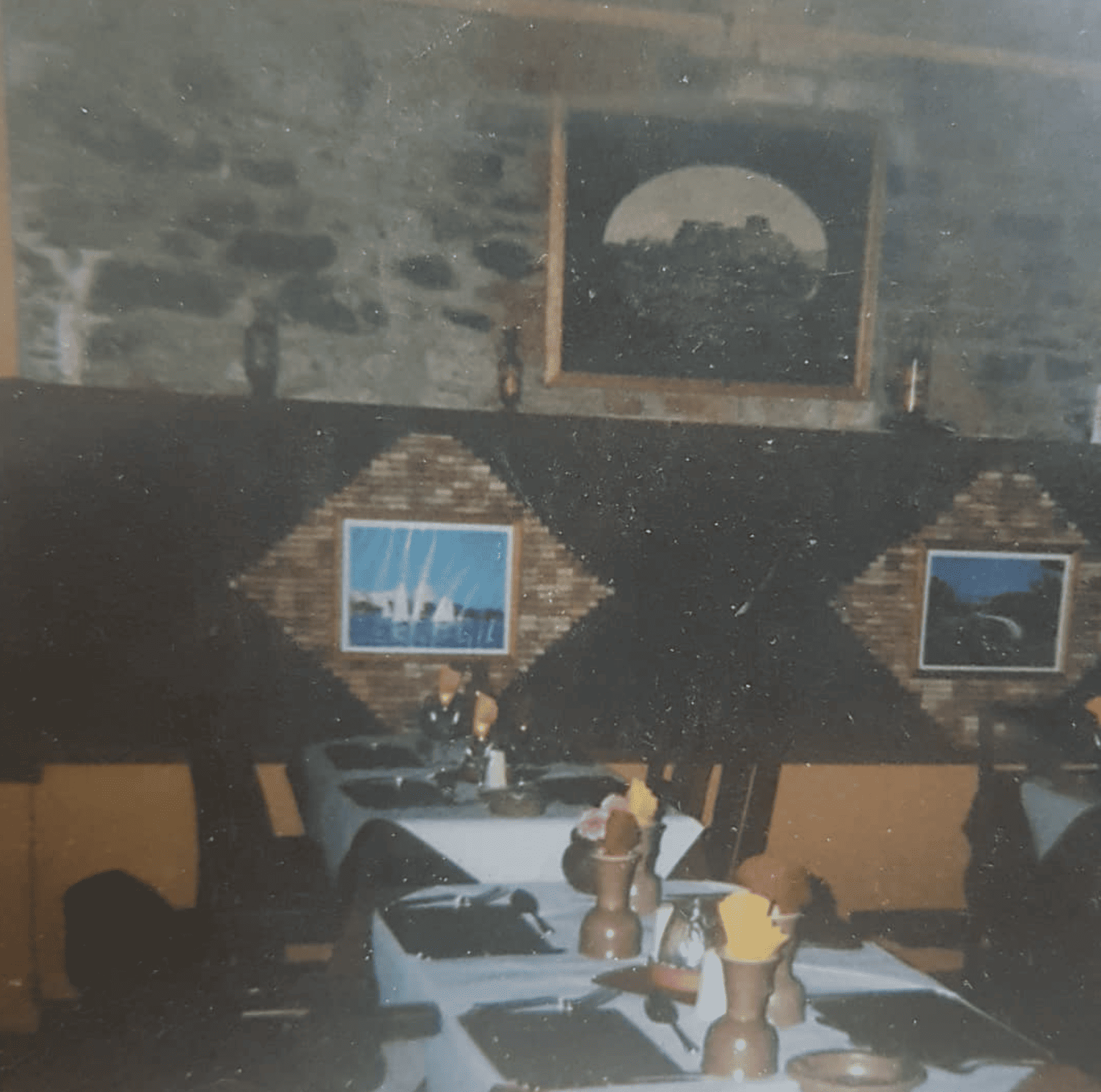 Cauldrons of pasta or potatoes in garlic and oil, chunks of beef or lamb stewed in sauces spiked with oregano and nutmeg, fragrant red mullet lightly fried and drenched in lemon, are infinitely satisfying.
Occasionally, a celebration will prompt the production of barbecued goat _ favoured guests are offered the brain. And, in season, songbirds fleeing colder climes are shot and simmered in a thick tomato sauce.
'They're like tourists,' said my Greek mama, with a gleam in her eye. 'They come for their holidays, but they don't all go home.' Shirley Valentine? Yes, I was that woman. And, as an argonaut on the Ionian seas of life, it was an interesting experience. I'm just surprised Pauline Collins took so long to get around to it.
Suffice to say, my days were numbered when it was discovered I couldn't kill a chicken with my bare hands, pull an octopus inside out and beat it 40 times on a rock, or scramble around on the ground for hours collecting olives _ a fruit that tastes like burnt tarmac to me.
I've made a few Greek dishes in my day, so I was interested to learn that a new Greek restaurant – The Akropolis – had opened in Main Street, Holywood, just across the street and down a bit from the police station.
To enjoy an authentic Greek experience, you have to dine with lots of friends, talk constantly at the top of your voice, and drink, eat and smoke all at the same time. It works for me.
The Akropolis is a small square-shaped room lined with painted wooden panelling and red brick. Ceramic Greek dolls, decorative Metaxa bottles, prints of Greek scenes and icons decorate the walls.
Lots of little tables, with cheerful tablecloths, candles and vases of green bits and pieces are scattered around. The lights were low and it was more than chilly, so we kept our coats on.
The owner, Sotiris _ an Athenian who has lived in Ulster for 20 years _ had warned us to bring our own booze, and we poured away as he lit candles and produced menus.
It was all so authentic, right down to the patron's table at the back, surrounded by controlled clutter behind the regulation beaded curtain, that we got a fit of the giggles.
Sotiris, draped in a jaunty cravat and equipped with the innate superiority of a race who were working out the square on the hypotenuse while we were painting our bums blue, looked bemused and joined in good-naturedly.
Eventually we ordered a meghala pikilia (big mixed starter) and kalamari tighanita (fried squid). The starter was composed of four dips: taramasalata (roe), tzatziki (cucumber/yoghurt), skordalia (garlic); hummus (chick pea). We also had dolmades, marinated vine leaves stuffed with a herby rice.
Greek food is great for veggies and they positively love coping with child diners. Akropolis had the usual loo facilities and is disabled friendly. There is no discernible non-smoking section.
The starter was £7.50 and plenty for three. A large basket of buttered grilled pitta bread (£3.60) also arrived, although surely it would have been sensible to include this with the price of the starter to begin with? There wasn't a huge amount of squid, but enough for all of us to try a couple of bits and it was lovely and fresh and tender. It was accompanied by a salad garnish.
We were stuffed, but the main courses were coming. We had ordered lamb roasted in white wine, pastitsio (macaroni and mince steak with a bechamel topping), and saghanaki (in my experience, fried cheese, but in this case, prawns in a rich tomato sauce topped with melted feta).
All three main courses were accompanied by a mixed salad and fried garlic potatoes, both of which were fine, although the plates were all stone cold.
My friend raved over her big tender lumps of lamb. I thought the pastitsio was a bit on the dry side, but my sister informed me that was the authentic way. My prawns were fresh and juicy, but I didn't really care because I would have eaten the sauce on its own.
A debate ensued over what was in the tomato sauce, besides tomatoes. Sotiris, who was emerging as a bit of a character with more than his share of the slightly dangerous Greek charm, claimed a trade secret before whispering 'roast red peppers'.
Desserts – to be avoided at all costs in Greece, because they'll either break your teeth or rot 'em – came next. I fell for the walnut cake, which actually came in a little pot, the sponge soaked in honey. It was rather nice, though I would have preferred yoghurt, not cream, on the top.
My sister's baklava was a miniscule slice, but again at that nice stage between being too fresh and over-the-hill. My friend's mango sorbet, served in a mango skin, was sensationally good.
By this stage, we had all turned into Father Jack and my sister was getting to that spooky stage where she once appeared in a Kavos disco with a table between her teeth.
But that's what I like about Greek restaurants – you're allowed to get raucous and have a good time.
Sotiris produced samples of Metaxa (Greek brandy) and offered round Greek cigarettes and told us that the bloody Corfiots were not Greeks at all, but Italians. No, I opined, they're bloody Turks.
As were gathered ourselves up to unleash ourselves on a nearby pub, there he was back at his patron's post, doing his sums and smoking his ciggie and no doubt muttering under his breath, 'Bloody tourists!' How it Fared Meghala pikilia 7.50 Khalamari 4.95 Pitta 3.60 Saghanaki 9.50 Arnou fourni 8.95 Pastitsio 7.75 Walnut Cake 2.50 Baklava 2.75 Mango sorbet 2.50 Total: £50 Menu *** Value *** Decor ** Service **** Disabled ** Children *** Vegetarian *** Parking **
Read more: http://www.belfasttelegraph.co.uk/imported/eating-out-13844849.html#ixzz0VAtyWmFt
Tribute To Sotiris Bassakaropoulos SNR 6Th August 1946 – 27Th December 2009
(Visited 365 times, 1 visits today)