Samcart Vs Thrivecart Review
Anyone running an online business needs to use a reliable and affordable shopping cart to process payments online. If your shopping cart is glitchy or doesn't work right, you won't be able to build your business, and you can even lose your customer base.
Still, how can you know which shopping cart option is right for you? Luckily, I have used two of the best products on the market and will be reviewing them for you here. Samcart and Thrivecart are great ways to run your online business and take payments online.
Both products are easy to use and implement on your website, but which one will help you really grow your business? I'll answer that question for you today!
What Are Samcart and Thrivecart?
Samcart and Thrivecart are shopping cart applications that help you receive payments from customers and optimize your business's payment process. A shopping cart is a necessity for anyone who is serious about selling their products or services online.
Without these types of programs, it will be harder to run your business and attract customers. Typically, products like Samcart and Thrivecart help you offer different payment options, let people add in coupons and codes, allow for different cart customization, and even help market your products.
In other words, you want to choose the best shopping cart for your website to get the most out of your online business. Personally, I prefer Thrivecart as there are many positive points to this shopping cart. But I'll discuss both options so you can see which option is right for you!
Samcart Vs Thrivecart
Samcart and Thrivecart offer similar services, but there are some key differences that need to be considered when you choose between these shopping carts.
Pricing Samcart Vs Thrivecart
One of the biggest differences between these products is the price point. Both shopping carts offer great value and will save you a lot of money. But Thrivecart is the clear winner in this category. Thrivecart can be bought for 495 dollars. This is a one-time fee that gives you lifetime access to this product. You won't have to pay a monthly subscription fee.
On the other hand, Samcart has a monthly fee that ranges anywhere from 45 dollars to 399 dollars. Over the years, this can cost you thousands of dollars and will take a big chunk of your revenue. So, if cost is important, then I recommend going with Thrivecart as you only have to pay a one-time fee and nothing more.
Design Samcart Vs Thrivecart
In terms of the design of these products, Samcart is a little more modern. The look of Samcart is sleeker and easier to navigate. But, both these options have plenty of templates and looks to choose from. It's a matter of preference, but if you want a shopping cart with a more refined look Samcart delivers on this. Thrivecart is not clunky by any means though.
Payment Options Samcart Vs Thrivecart
Your clients should be able to pay you for your services and products easily and through many different payment options. While Samcart may look a little more modern, it lacks some key payment methods in comparison to Thrivecart.
Customers can use Stripe, Paypal, Apple Pay, and Authorize.net with Thrivecart. Unfortunately, Samcart only allows for two payment methods, Stripe and Paypal. This might be less attractive to your customers who want to pay with mobile options or other types of payment methods.
In addition, Thrivecart allows customers to use up to 16 different currencies. Samcart only supports the use of a few different currencies.
Membership Services SamCart Vs Thrivecart
The one area where Samcart did thrive is membership services. If you are trying to sell an online membership service, it is a little easier to customize and create different options for membership plans on Samcart. Thrivecart has recently launched a built-in membership software that way and above overdeliver's on membership software especially for a one-off lifetime membership payment included with the special lifetime license.
Sales Funnel Samcart Vs Thrivecart
Another important aspect of shopping carts is sales funneling. You want to be able to promote and market your products and services to your customers. Thrivecart makes this process super simple.
You can implement upsells and downsells in order to create more sales for your products. Discounts and coupons can also be added to services and products. Overall sales funnels are easy to use and create with Thrivecart.
Samcart does have some of these features, but it takes a lot more time and effort to promote what you are selling with Samcart which can be a downside for some online business owners.
Techsupport and Usability Samcart Vs Thrivecart
The final thing you want to consider with both these shopping carts is support and usability. If your shopping cart is hard to use and doesn't have tech support this can make or break your business. Both these products are easy to use and have tech support.
However, I would place Thrivecart over Samcart in this particular category. Samcart has some tech support, but most customers were not that satisfied with the support offered for this shopping cart.
On the other hand, Thrivecart has some of the best customer support and tech support on the market. Their customer service team is highly rated and has over ten years of experience with customer feedback and support.
Again, both of these services are amazing, but Thrivecart leads the pack as it is easier to navigate, and is much more user-friendly.  And, if you or your customers run into any issues, the Thrivecart team is more than qualified to help with any technical problems!
What will it cost you for Samcart Vs Thrivecart
Short term Samcart can work out a little cheaper AS the Plans ARE $54 PER MONTH FOR Launch OR $114 FOR Grow $324 a Month for Scale but if you are using Launch plan for more than 16  months or Grow plan  for more than 6 months or Scale for more than 2 months it will cost you more than Thrivecart
Monthly Samcart Prices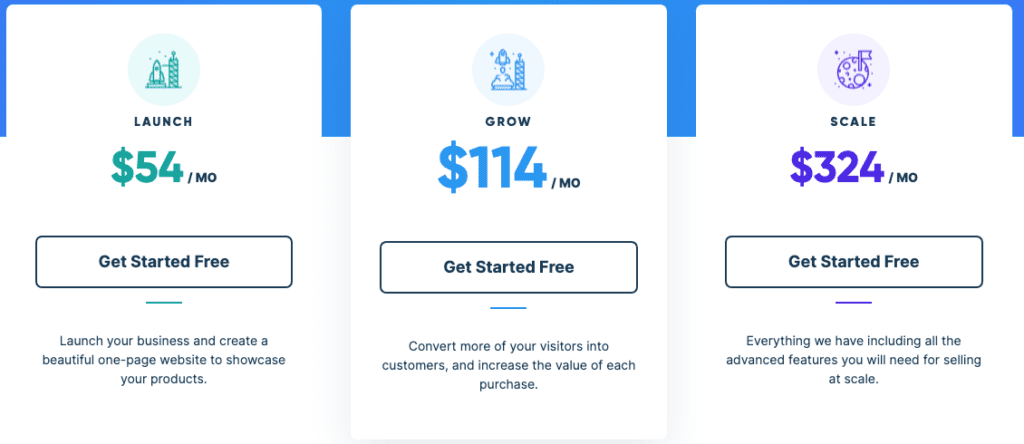 Annually Paid Samcart Prices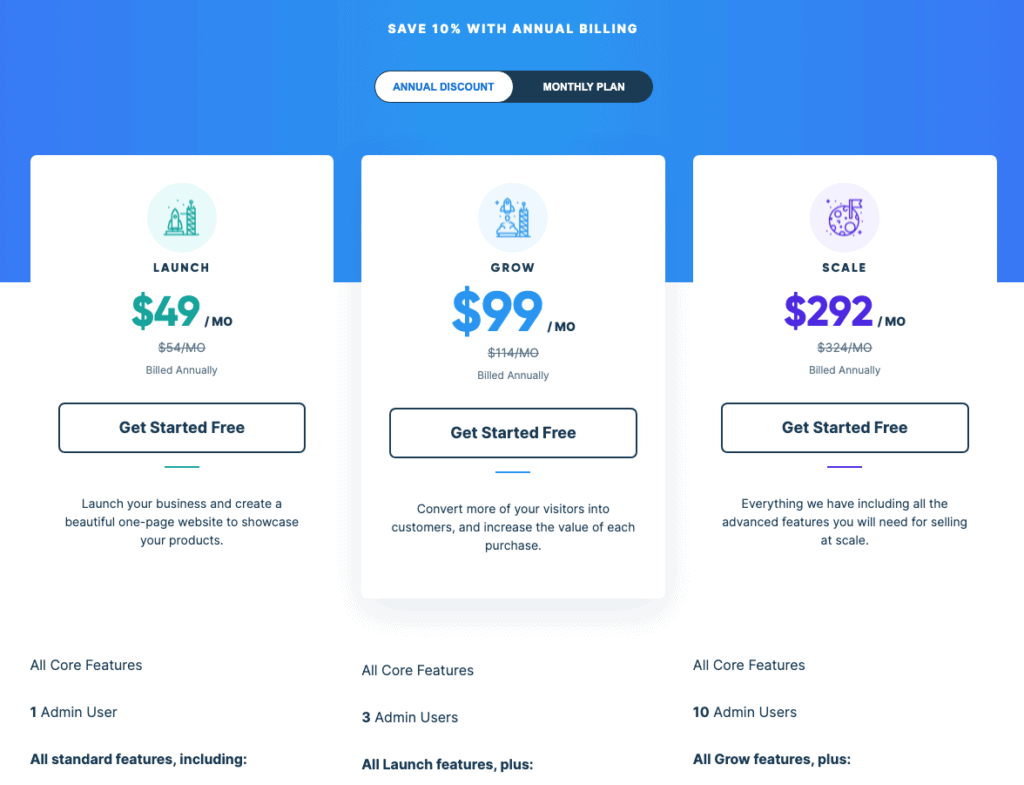 Find Out More Or Try Samcart For Free Click Here
Thrivecart Prices 
Thrivecart prices are more straightforward there is a basic lifetime offer $495 one-off offer for life with an extra $195 Upgrade for the Pro Version a total of $690
Included in the $690 Pro Version you get access to their membership software Learn which includes lifetime access for the $690
There is also a $195 One-Off Lifetime License Upgrade option for the Learn Membership Platform this gives your membership software extra upgraded features
and benefits to the basic one included in the Pro Thrivecart Purchase.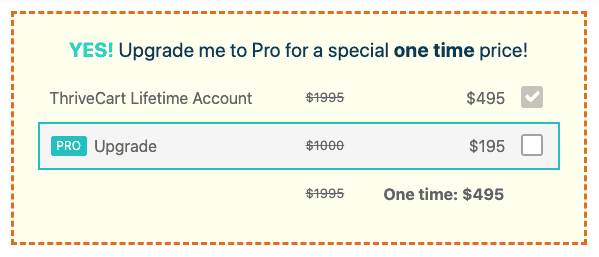 One statement I would like to make is if you are serious about making money online then you should aim to be in business for the long term, before I got my Thrivecart lifetime license I had another shopping cart that cost me $129 Per month I had this for 12 years so in total it cost me way over $15,000 Dollars.
Before buying remember that over 10 years the cost of Samcart over 10 years will be
Samcart Launch   Monthly = $6480   Paid Annually = $5880
Samcart Grow      Monthly = $13,680  Paid Annually = $11,880
Samcart Scale       Monthly = $38,880  Paid Annually = $35,040 (Needed to run affiliate programs)
Maximum cost $38,880
Minimum cost  $5,880
Cost Of Thrivecart Over 10 Years
Thrivecart Lifetime Account $495
Thrivecart Pro Account  An Extra $195 Total $690 (Needed to run affiliate programs)
Optional Learn Membership Site Upgrade $195
Maximum cost $885
Minimum cost $495
Finally Verdict Samcart Vs Thrivecart
Samcart and Thrivecart are both great choices for online businesses. But if you want a product that will give you the most bang for your buck, I highly recommend going with Thrivecart. You will save yourself a ton of money by using this product.
Without a monthly fee, Thrivecart is the clear winner. Not only is the value great, but Thrivecart also offers better payment options and provides your customers with a more robust and user-friendly shopping cart. Thrivecart is also simple to set up and will help market your products and services more effectively.
Click Here To Order Thrivecart 
(Visited 122 times, 1 visits today)