Tricks for Creating a Positive Workspace at Home
In today's workforce, your options go far past the usual office job in terms of where to work. In fact, more than 5% of Americans choose to work from home, which is easily achieved through a computer and a steady WiFi connection. However, no matter what kind of work you do you shouldn't be doing it from the couch. If you run an online business or blog for a living, a home office space can do wonders for your work at home routine.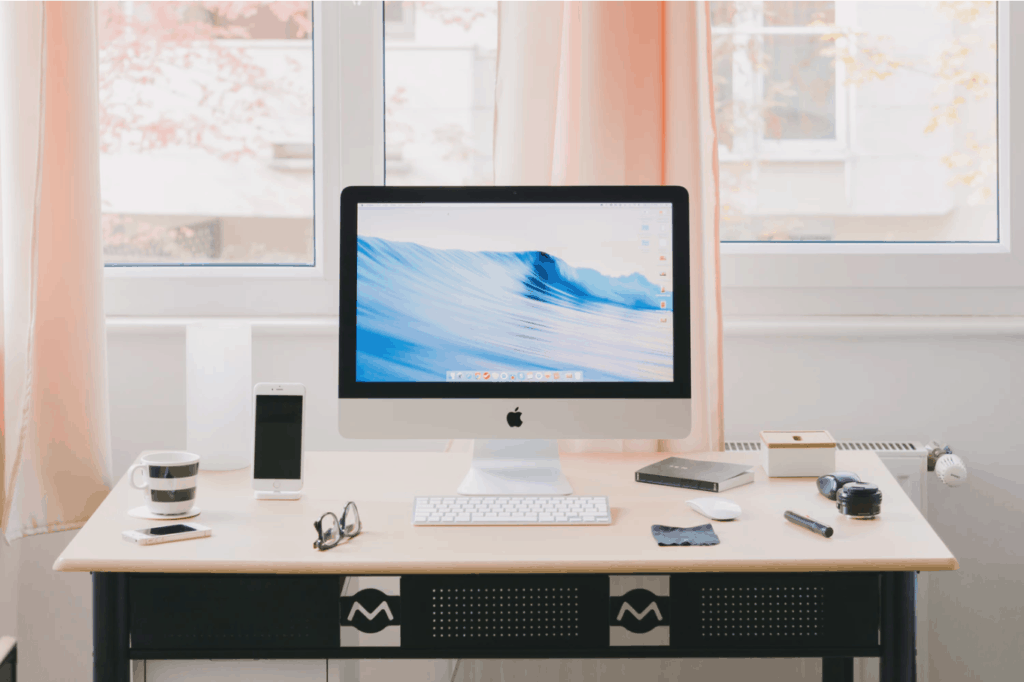 Why you should have an office space in your home
Doing your work while laying down in bed sounds quite tempting, but this can prove problematic for many reasons. If you use a notebook or have papers scattered around in bed, it can add disorganization and frustration to your work routine, hindering productivity. Furthermore, laying down can make you feel lazy, and can often lead to dozing off instead of meeting those deadlines. A bed is for sleeping, not working. That being said, you owe it to yourself to separate your work and personal life. If you're working in a social setting, like a living room full of people and a TV across from you, you're probably not going to achieve maximum productivity either. Being in a room full of distractions can take your focus away from the task at hand, even if you can multitask with ease.
When you work from home, focus, motivation, and productivity should be your priorities in order to work from home successfully, and a home office space can help you to easily achieve your goals. Having a proper desk set up in a quiet room can bring you focus and organization, allowing you to work more efficiently. The desk space allows you to give everything you need to work a place– even your coffee. If you are able to set up an office space in a separate room, you can even shut out distractions.
There's a place for everything
Creating a comfortable yet functional office space is easier than it sounds. For starters, you're going to need a desk or table that will fit your needs in order to begin creating a home office. Depending on how much you deal with physical paper, you might want to pick a desk that will give you the optimal amount of space you need. If all you need to work is a laptop, a smaller desk might be more of what you're looking for. There are a wide variety of desks that fit all needs and styles, from minimalist ones to others that have lots of storage. That being said, what you pick is entirely dependent upon you and your work needs.
Everything in your home office can be completely customizable, which is one of the many perks of working from home. Personal touches like your favorite plants and family photos can be great additions, but don't be too quick to rule out other accessories. In fact, candles can create a relaxing ambiance, and cute desk accessories and lighting fixtures are a must to have a comfortable aesthetic. If you get cold easily, there's no shame in having a fluffy blanket readily available at your desk chair, after all, you're work from home.
Special tools for organization
Your home office space should be as comfortable as it is functional, so organizational tools like cork boards and cord organizers are necessary and can add to your productivity, and keeping office supplies like pads of paper and pens in your desk will prevent you from running all over the house to find what you need. Creating a message board using a cork board or wipe off whiteboard can allow you to post notes and a to-do list, allowing for you to see exactly what needs done when, which saves you from doing things last minute.
If you can, a quiet room for your office setting can prove to be quite beneficial, allowing you to block out noise from pets and people alike. Shutting the door every now and then will allow you to focus on your work, and let the ones outside know you shouldn't be interrupted. The peace and quiet can easily let you relax and get to work– especially if you're on a time crunch.
Believe it or not, working from home doesn't have to be frustrating. Installing a home office can be done with ease, and having a comfortable space to work can bring you peace, success, and productivity to your daily work routine.
Tricks for Creating a Positive Workspace at Home
(Visited 151 times, 1 visits today)