Tips to Optimize Your WordPress Blog to Get More Traffic
So, you want to get more traffic onto your WordPress blog? Well, that's a lot easier said than done! If you want to get more people viewing your content or purchasing your products/services, then you've got to put a good bit of work into your site first. There's no magic way to get viewers, subscribers, and customers without putting in the necessary amount of work into improving your blog.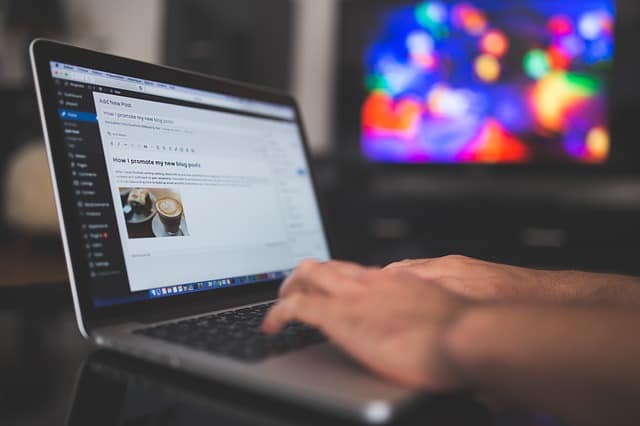 However, there are some tips we have to make this happen. If you're willing to put in the work to get your blog going, then we're sure that you can find your way to success! Just follow the below tips and this will help you a lot.
First of all, there's no way you're going to get more traffic onto your blog without high quality content that will bring people on and keep them on. It's a good idea to go ahead and create a ton of content on your blog before worrying about other methods of generating traffic. Most people will not subscribe to your blog or purchase what you're offering if you don't have a large amount of high-quality content.
Make sure that this content is SEO friendly with plugins like Yoast SEO or others. This will get your content indexed highly on search engines, ensuring that more potential viewers see the link to your site when searching. This is important to consider for any blog post you put out onto the Internet if you want people to "click here" or subscribe to your content.
One of the most important things you have to realize when you're thinking about optimizing your site is that without social sharing, there's no way your blogs will get viral or gain more viewers. It's important to enable social sharing features on each of your blog posts so that your audience members can share the posts with their own social media networks. This will give your posts more of a viewership than they could ever get on their own.
Make sure that your blog enables sharing on the most popular social media sites. These include Facebook, Google Plus, and Pinterest. However, there are plenty more to choose from and you will have these options with whichever plugin you choose to use for this feature.
And speaking of social media, you've got to be involved on social media yourself if you want your blog posts to get more of a viewership. If you're not already on social media outlets beyond your personal networks, then you're missing out on tons of potential subscribers and customers. Start out on a couple of the most popular networks like Instagram and Facebook to gain an audience on those outlets. Then once you have enough of an audience, you can expand to more networks like Snapchat and LinkedIn to connect with even more people.
There are tons of plugins offered on WordPress that will help you optimize your site to get more traffic. These include more popular ones like Yoast SEO and Jetpack to more obscure ones that you can find with some simple searches. Just go through the WordPress directory of plugins or through a simple Google search to find the plugins that will help improve the user experience on your site or optimize it for mobile viewing, for example. It's important to use the tools at your advantage if you want to find success with your blog site.
Alright, so these are the top tips you've got to keep in mind if you want to optimize your WordPress site to increase your viewership. Make sure to write these down somewhere as you're building up and promoting your site to remember them!
(Visited 78 times, 1 visits today)