Interview with Roxanne Marin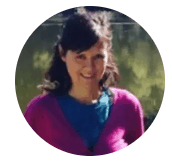 1. Who is your ideal client or customer?
A brand company with whom I create a collaboration upon organizing /hosting community wellness workshops for their clientele.
A clinic for whom I offer wellness consultancy and with whom we build several wellness-boosting measures for their patients, such as through paper wellness brochures, digital video,
wellness portals/app, other wellness initiatives regarding their services…
2. If there is one thing that keeps your clients/customers coming back to you what would it be?
power of impacting their clientele to improve health, wellbeing, and quality of life
3. What is your company mission statement or do you have one?
My company mission is to promote holistic wellness into the real world to individuals, public institutions and companies.
4. If there is one thing your clients or customers will remember your business for what might that be?
 Visually attractive and multi dimensional
5. When did you first start your business and why?
 Part of my work I have started as a charity almost 3 years ago, doing work with community clinics, providing with health counseling, health coaching, and wellness recommendations, as well to schools, universities
To Find out more about Roxanne Martin visit her websites visit www.wellnessalliance.us
or www.wellnessalliancecharity.org
(Visited 146 times, 1 visits today)