It was March last year when I was approached by a property investor friend on Facebook.
Someone he regularly does business with.
Had become worried about being able to generate income from his real estate agency in London due to the Covid 19 lockdown.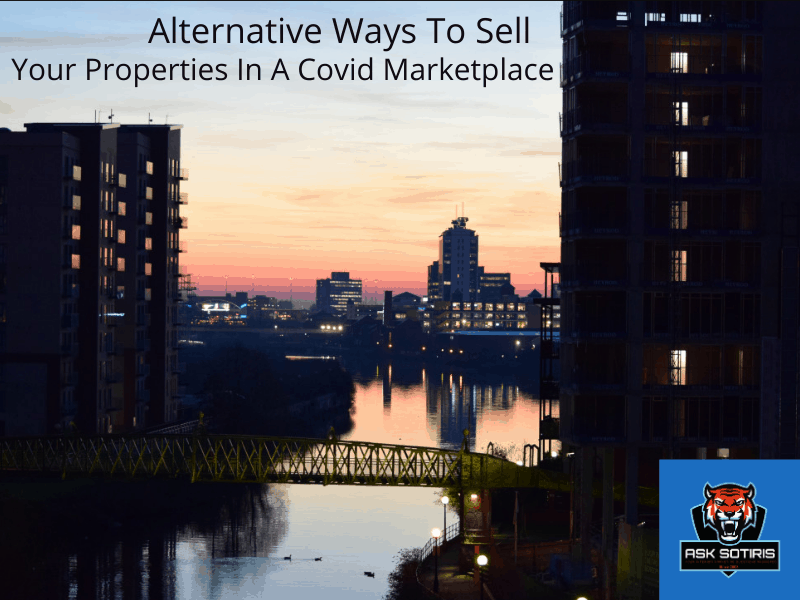 Many property owners or sellers were afraid to have buyers or realtors walking around their houses.
Also with the added problems of many people being told to work from home, it wasn't really the ideal business climate to be operating in.
Of course with a little bit of clever alternative thinking, we came up with some things that could be done to turn things around and to be able to continue to do business.
The first thing was we set up a website where properties were listed below market value.
These listings could be offered to some of the business's previous customers and investors, we then created a paid membership site where members could log in and get access to the latest property deals as they came in before they got published on the main websites.
When the members joined we got them to fill in a survey to see what they were interested in.
1. Buying their own residential property to live in.
2. To buy a property to fix up and flip.
3. To buy a property to fix up and rent out.
4. To buy property ready to rent without needing much work or money spent on it.
5. Where the investors looking for BMV property deals.
6. Where they looking to buy properties to change into HMO's
7. Where they looking to buy properties to make a change of use IE turning a residential property into a commercial property or vice versa.
ETC ETC.
Even though other estate agents stopped selling properties as they could not send people to do viewings.
We came up with the idea to pay the tenants or homeowners to take a video of their property for our website.
That way possible buyers could view the houses on the website without having to actually visit the property.
As well as the new interest in people buying property.
The estate agents also got paid a monthly residual income for the new insider's members who joined the membership site.
We also sent out text messages and contacted landlords, property buyers, etc who ended up buying the properties.
Many of them also needed mortgages.
We also offered homeowners and landlords better mortgage rates and better insurance rates to help save them money.
And in many cases help them reduce their monthly outgoings in the process.
Are you looking to buy property in the UK?
If you are looking to buy a property and would like to work out how much it will cost you…
Then you should check out this UK Property Morgage Calculator
There are also a few other useful things you may like how to estimate the affordability of your mortgage based on income
Making loan overpayments to reduce your interest by thousands
If you are wanting a remortgage then this property calculator will give you an idea of the cost of remortgaging your property. 
For anyone who is thinking of dealing in commercial property, you may also like to watch this video by Dr. Dolf De Roos
One other thing to point out before applying for a loan or mortgage application.
It is always a good idea to check your credit score so that you can find out in advance if there are any problems with your credit file.
Improving or fixing any credit problems will greatly improve your chances of getting a loan or mortgage at a low-interest rate.
You can check your score by visiting websites like Credit Karma or Equifax or Experian
If you got some ideas and useful information from this post today please feel free to like and share it on social media using the social share buttons below 
(Visited 183 times, 1 visits today)