10 Top Tools For Video Marketing
I preach this regularly to people who are not making money online, this attitude of talking about buying something when you start making money online sucks and will keep you broke.
If you want a McDonalds you need to pay 500,000 you need a chip pan a till you need to pay staff, you need to keep Health And Safety Happy, or your business will never make a penny.
Let's imagine and pretend that one day you went out for a walk and you were walking past a farm, you saw a farmer standing at the side of his field as an autumn breeze was blowing and just at that moment he made a statement.
He said out loud I have no money for seeds this year I can't afford it (He was talking to the field) but if you give me a really big crop this year and make me lots of money, I will buy you loads of the best seeds next year.
At this stage you probably started thinking to yourself has this guy lost his head or what? 
Unfortunately, I hear broke people like this say these words every day, and it's always the most broke people who are feeling like victims that will say, I cannot afford to buy hosting or an autoresponder now I will buy one when the internet makes me some money. I cannot afford to buy a shopping cart but when someone manages to pay me without having a payment system I will buy one. Or an even better one he told me to buy that when instead I could have got something for free, the bottom line is when you scrimp on your online business you will end up with a cheap shoddy business that does not work but the worst thing is that broke mentality.   When you have your hand wrapped tightly holding on to your last $20 your fist is shut tightly so no one can pay you.  It's the law of reciprocity you get back what you give or buy.  Don't be tight when it comes to building an online business.
When it comes to buying the top tools for video marketing you need to make the decision to buy otherwise you will stay in the same place that you are and your video campaigns will not improve.  When you get better, when your campaigns get better. Then your income increases so choosing to look for ways to raise the money to buy the things you need is essential.
if you want to get the results of the top ten percent of video marketers that make the most money you need to do what they do.
The same goes for anything that you want. You start by you making the decision the universe and you will take action together to make the things that you have decided start to happen. It may not happen instantly but the more you focus on and take action on it the quicker it will happen.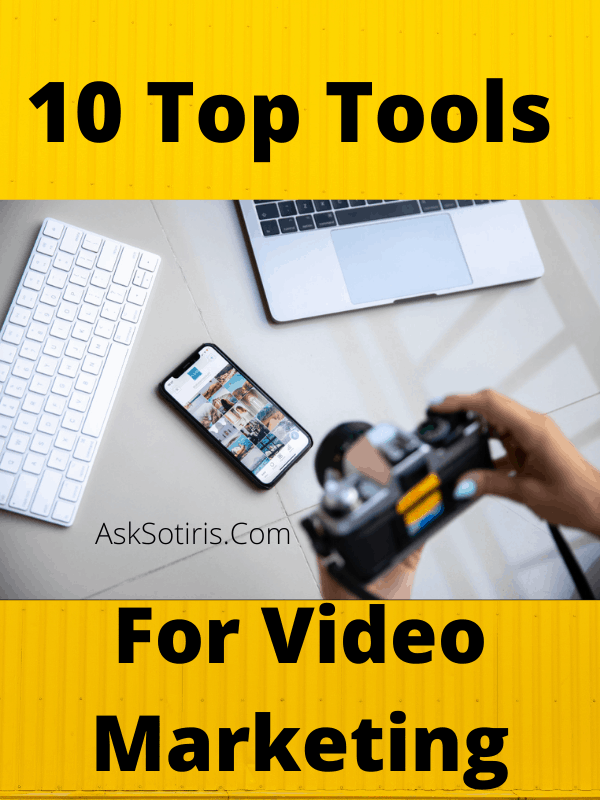 Here is a rundown of all my favourite online tools for video marketing if you haven't the money to buy them all at once start buying the ones you can and bookmark this page so you can come back again.
I will be regularly updating this page with all the best video marketing tools to run your online business.
Here is a rundown of the 10 Top Tools For Video Marketing 
To find out more me and how I can help you build your online business Click Here
10 Top Tools For Video Marketing
(Visited 151 times, 1 visits today)