Clickfunnels VS HBA Funnelbuilder Review
Generating a great sales funnel requires a lot of hard work and commitment. But at the same time, it can also become one of the best and most fulfilling experiences that you will ever have. If you really want to generate more leads and customers, you need tools like HBA Funnelbuilder or Clickfunnels to assist you throughout the process. But you have to wonder, which is the better option and how can you make the most out of these tools? Here are some of the things to consider.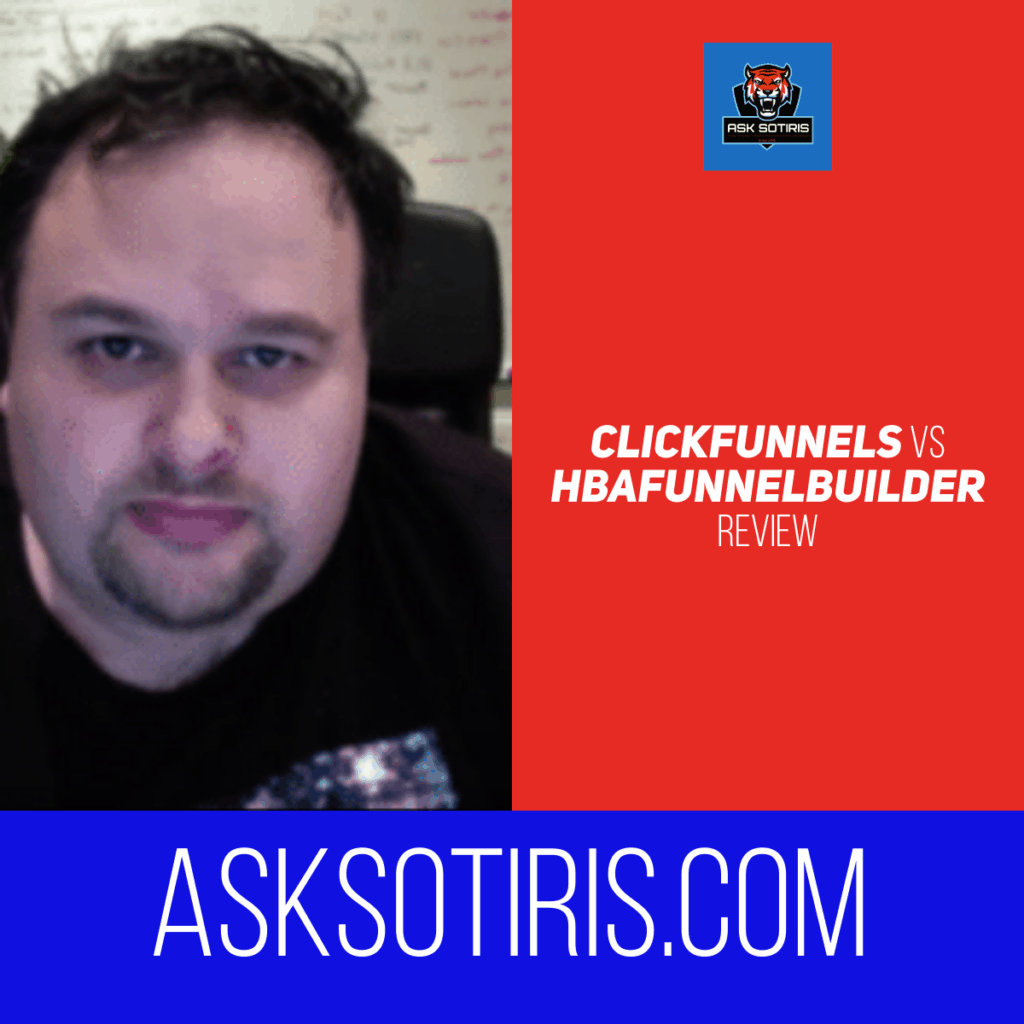 What's included in Clickfunnels? What does HBA Funnelbuilder have for you?
Clickfunnels is known for being full of features, many of which you may or may not use. That obviously comes with a premium, since it costs $97 per month or $297. They have a drag and drop funnel builders, A/B split testing, optin funnels, sales funnels, membership funnels, quiz funnels, funnel templates, custom domains and support. They don't have a dedicated email autoresponder in this package, you need to go for a more expensive one to receive such a feature. It's not the end of the world, but it could obviously be a lot better.
HBA Funnelbuilder has a whole lot of features too. One of the best things they bring here is the capture page builder which is extremely easy to customize and the features that it has there are exciting and a pleasure to try out. Also, you have a page builder, which means your lead capture website can have more than a page. You can easily customize everything to make it more comfortable. They also added a step by step video training, so even if you're a newcomer you can still learn a lot from it.
Unlike Clickfunnels, HBA Funnelbuilder also has a 3-day money-back guarantee. So in case you used it and you don't find it suitable for you, then you can easily move onward. Plus, you have exclusive affiliate rights, which means you receive a commission for every person you refer once you buy the package. It's unlike anything you can find out there. Moreover, the lead pages you can create here are extremely easy to adjust and adapt, super responsive and just a pleasure to use as a whole. Not only that, but they even have an order page and checkout builder. You don't have to rely on templates. Instead, everything is fully customizable and bespoke based on your own needs.
Ease of use
The problem with Clickfunnels, aside from being rather expensive, is the fact that you will find it hard to use most of the time. And that's unfortunate because it has some really high-quality features there. But at the end of the day, HBA Funnelbuilder is a lot more reliable, dependable and when you start using it you will feel the amazing quality and high-value results that it can bring to the table. It's that simplicity you get which really sets the high bar for this particular platform.
Training
Clickfunnels is known for not being the easiest to use and the training system is not the best either. It can definitely be improved, but the main issue most people have with it is how hard it can be to get started with it. HBA Funnelbuilder has step by step video training and that's made by a 7 figure marketer. So you really get only the best training systems out there, alongside a whole lot of other amazing features. It's just the best of both worlds, and you rarely get something as commendable and as professional as this.
Pricing
This is where the HBA Funnelbuilder stands out. This costs just $25 per month, whereas Clickfunnels is at least $97, if not more than $250 for the expensive options. Since you get pretty much all the features you need with HBA Funnelbuilder, it's easy to see why this is by far one of the top and most impressive tools you can find out there. All you need is to check it out and we guarantee that you will have a very good experience every time. Normally most apps that help you create a sales funnel tend to be expensive, just look at Clickfunnels. But HBA's offer is way cheaper, and you get pretty much the same thing. It might not be as visually appealing when compared to that competitor, but it's super easy to use and just a pleasure to try out. You definitely want to at least check it out for yourself
Is it good for online sales and affiliates?
HBA Funnelbuilder 

Clickfunnels

Clickfunnels is friendly for affiliates and online sales, just as HBA Funnelbuilder is. The difference here is that with HBA Funnelbuilder you can also generate affiliate income. Once you buy this product and pay $25 per month, you will receive an affiliate commission for every person that signs up via your link. Basically, if you want to generate some side income aside from the online store and products you promote in the sales funnel, you can do that. They actually made this process as seamless and as simple as possible, without complications. You rarely get access to something like that, and it's exactly what makes the service one of the top ones on the market. Just consider giving it a try for yourself and you will notice that it works way better than you would ever imagine.
Which is the best?
If you want an inexpensive, affordable sales funnel creator with great features, then HBA Funnelbuilder is the ultimate choice. This is by far one of the best options if you have a limited budget, but you still need features that rival the ones offered by Clickfunnels. The HBA Funnelbuilder also allows you to earn affiliate income from referrals, has an expert training system and you can customize pretty much every part of the sales funnel. Try it out today and we guarantee you will be very impressed with the value and quality being brought to the table. Plus, you are fully covered for 3 days, in case you don't like it, you will receive your money back. So there's pretty much nothing to lose if you give the HBA Funnelbuilder a shot right now!
What are the important factors in deciding which to go with
For many people starting an online business when you add up all the tools and sales funnels you need they can add up to a significant sum especially if you are in financial hardship. An extra $297 a month or even $97 a month could be the difference between make or break you in your business.
So for me, the HBA Funnelbuilder which is designed to be simple to use and very cheap at only $25 per month seems to be hands down the winner for the majority of people.
When it comes to getting paid affiliate commissions HBA funnel builder's regular on-time affiliate payments are way above and beyond Clickfunnels, firstly they pay after 7 days every Friday like clockwork.  I have seen myself chasing commissions from Clickfunnels for 14 weeks and even saw a friend of mine being told she was paid commissions when she wasn't.
HBA Funnelbuilder Pays out $20 per month the funnel builder is their low ticket $25 program and their higher ticket training program costs $125 dollars per month and pays out $100 a month residual income per sale.
Clickfunnels payout 40% commissions compared to the 80% that the HBA Funnelbuilder pays.
Of course, if you don't mind paying out $297 per month or $97 for a funnel builder and having a bit of extra learning figuring out how to connect it to your autoresponder then it may be for you.
I no longer use Clickfunnels to make my funnels so I know what my choice is. The rest is up to you.
(Visited 775 times, 1 visits today)