Why You Need A Strong Digital Marketing Strategy?
If you are online or running any online blog or business, then you must understand the need for a strong digital marketing strategy. Online marketing and advertising are very important to survive in this highly competitive online world. The planned and result-oriented strategy can bring fruitful results for your online venture and keeps you in the limelight. There are many benefits of having a powerful online marketing strategy. In other words, we can say that there are many reasons why every company requires a strong internet marketing strategy to improve its business to a great extent.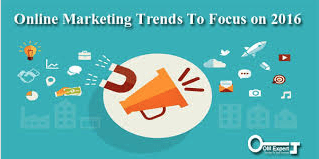 In order to be in a right direction, it is very important to have a focused digital marketing strategy. It helps you to build deeper relationships with your clients and to gain new customers.
It further helps you to realise your online market share. It gives you an exact view of your strengths and weakness so that you can keep changing your course of actions.
It helps you to understand consumer behaviour patterns, new competitors and changing market trends that prove very helpful for your business. In this way, you can plan out new marketing strategies and advertising campaigns to gain new customers.
Nowadays, many companies hire a team of digital marketing specialists in order to increase their conversion rates, ratings and online viewership. But they don't follow any strategy for a good time period which doesn't help them to achieve long term results. Hence, a strategy helps you to get the basics right. It further helps you to progress towards consistent improvement in the key aspects including email marketing, social media marketing, search marketing etc.
Over the top, a consistent digital marketing strategy helps you to save a lot of money and resources without beating around the bush. Most of the large companies waste a lot of money in multiple channels by hiring different agencies. As a result they don't get any long term benefits. Therefore, it is very important to follow one strong strategy and let it work for some time to establish a strong base for online marketing of your products and services.
The most important reason to have a strong digital marketing strategy is to establish your brand in the market. Consistent efforts towards a particular strategy helps in consolidate your brand in the market and helps viewers to relate your brands to certain values or features.
Hence, it is very important to have a specific digital marketing strategy in accordance with your brand's products and services to achieve incredible results online.
(Visited 83 times, 1 visits today)