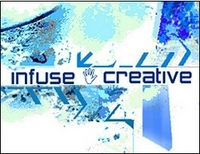 Las Vegas, NV (PRWEB) November 11, 2008
Founder President of Infuse Creative, Gregory Markel, will share his 13 years of search engine marketing expertise while focusing on Video Search Engine Optimization SEO and marketing strategies for Youtube video, Yahoo! video, MySpace video, StumbleUpon video, Blinkx video, Meta Café video and others at the 2008 Pubcon Webmaster World in Las Vegas, Nevada at the Las Vegas Convention Center on Tuesday, November 11.
Video search SEO marketing and supporting community/social ranking factors continue to expand in importance and opportunity, with Google showing a combined 114 million queries in August for keywords video(s) alone.
During his session, Gregory Markel will provide tips on how to choose the best keywords and tags for your videos, integrate call to actions within your video, achieve organic search results for your content not only at YouTube but also within Google search engine results. Attendees will also receive expert marketing advice on how to integrate important social media and community ranking factors and develop the best landing pages for your video content to best engage and convert your audience.
Gregory Markel will provide conference attendees with tips on how to take advantage of both free and paid related video search opportunities, at YouTube and secondary video search engines. Through the distribution of your videos to multiple video search engine sites, you will also provide someone who is searching for content through search engines such as Google, Yahoo!, Ask, and MSN with multiple opportunities to find your videos. In fact, with the Google search engine your video results might even rank higher than website results on that same topic.
Additionally, video optimization SEO and marketing strategies can provide excellent brand reputation management results, and importantly, with increasing popularity, a great iPhone and Google phone mobile video and search experience as well.
About Infuse Creative: www.infusecreative.com
;

Gregory Markel and Infuse Creative have provided search marketing services and technology to an extremely diverse variety of clients including; Mazda, Gibson Musical Instruments, New Line Cinema, Warner Bros, Pacificare, The BBC, Ed Hardy, Led Zeppelin, CBS, FOX, The National Geographic Channel, Realty Executives International, Sony, Universal Vivendi, and many more.
About Pubcon:

PubCon covers a broad range of topics that are vital to the web professional, including; Search Engine Optimization, Search Marketing, Social Media, PPC and Internet Advertising, Internet Video and Multimedia, Web Hosting and Domains and Domaining.
Press Contact:


Melissa Klotz


323-960-7790


melissa @ infusecreative.com
###
Related Internet Video Marketing Press Releases
(Visited 40 times, 1 visits today)