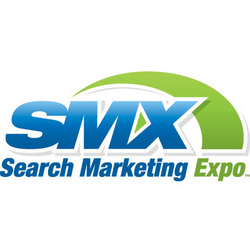 Redding, CT USA (PRWEB) April 4, 2008
Search Marketing Expo – SMX Advanced announced the addition of two exceptional keynotes at its upcoming event, June 3-4, 2008 in Seattle, Washington at the Bell Harbor International Convention Center.
SMX Advanced will be opened by Kevin Johnson, President, Platform & Services Division, Microsoft. Kevin oversees Microsoft's Windows and Online Services businesses and sits on Microsoft's Senior Leadership Team, which sets overall strategy and direction for the company. In this keynote, Kevin will cover Microsoft's aspirations in the search and online advertising space, including the roles of Live Search and MSN.
The second keynote will be an interactive session where SMX Advanced participants will run the show asking questions of one of the most sought-after men in search, Matt Cutts, the head of Google's web spam team. Matt has been dealing with webmaster issues for Google since 2000 and is well known to many advanced search marketers from his blog and public speaking.
Search Marketing Expo – SMX Advanced, produced by Third Door Media, Inc. and programmed by Search Engine Land, will run over two-days and three-tracks covering expert level organic SEO and PPC. Sessions include, Bid Management Today, Getting Ad Copy Right, International SEO, Search Marketing Payment Models, and Give It Up! – the session where leading search marketing pros reveal their most closely-held secrets and techniques.
Visit the SMX Advanced web site to see the full agenda or register to attend.
About SMX Advanced and Third Door Media, Inc.
Search Marketing Expo — SMX Advanced is produced by Third Door Media, Inc. Third Door Media's mission is to empower internet and search marketing professionals by providing trusted content and community services they need to be successful. Other Search Marketing Expo events include SMX West, SMX East, SMX Local & Mobile, SMX Social Media Marketing, SMX Munich, and SMX London. See the full list here.
Third Door Media also publishes the search marketing news and analysis site Search Engine Land, produces Search Marketing Now, a lead-generation marketing solution for suppliers of SEM-related products and services, and Sphinn.com, the place for web, online, search, interactive and internet marketers to share news stories, talk within subject-specific discussion forums, build a network and stay connected to hot topics in internet marketing.
Contact:

Claire Schoen

claire @ thirddoormedia.com

+01 (203) 664-1350
###
Find More Advanced Internet Marketing Press Releases
(Visited 8 times, 1 visits today)