Membership Sites – How To Make Money Simply With Membership Sites
When it comes to making WordPress blogs or websites after 15 years and creating over 1000 WordPress sites that is easy. When it comes to creating membership sites on the other hand even if it looks easy at the start when you really get into it things can get complicated.
Although there are many different software products for membership sites none of them are as simple as they make out to be,  you see when you make a membership site you are also often building a community, and getting everything connected and talking to each other may look easier than it is.
I have tried to use many different membership software products, but could never get things to work the way I wanted it too or get the look and feel of it to be right. I had many different complications, things like hooking up professional payment systems, creating a forum on the website or community where people could interact, making private coaching pages, or creating pages on my site for live events that are for paid members only.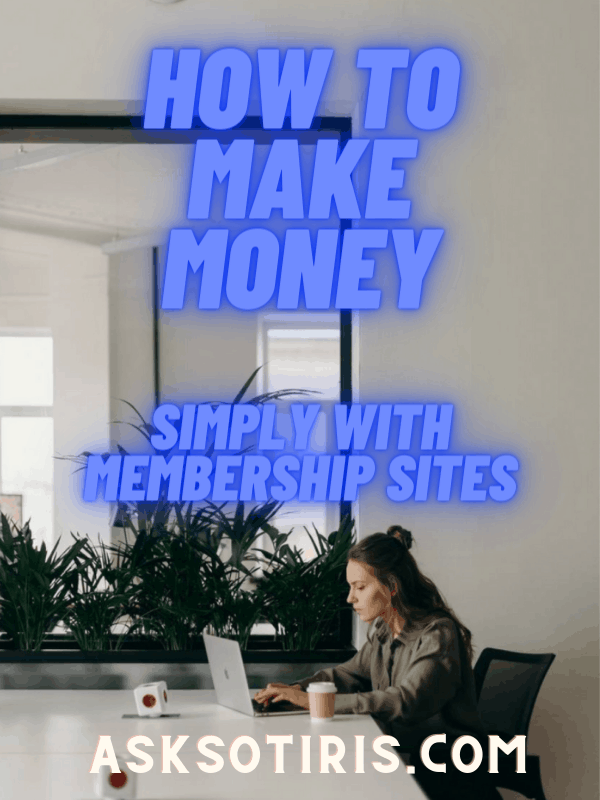 For someone with all my year's experience doing websites, a membership site with all the bells and whistles should be simple, but no matter how many membership sites I started to create, there was always something missing the membership area didn't look right, connecting my paid WordPress blog to a private members forum was quite complicated and often seemed like a nightmare.
I was at Internet marketing events where membership site experts were charging 40 or 50k to clients to set up professional membership sites, and charging thousands of dollars per month for maintenance. I was asking myself is a $297 out of the box membership site software really going to do all the things I wanted my membership site to do? The answer was no.
Finally, after asking myself the question of how I am going to do a really great professional membership site for many months? This email hit my inbox from one of my mentors, he explained exactly the same issues I had talked about here. That he also had and how it cost him with a team of professional developers about $40,000 to create his membership site and plugin all the bits together so it would work seamlessly, he had a $500 a year membership site that I was in which I think costs around $2000 per year to be a member now.
At the time my mentor was earning $4 million dollars a year from his online business it is probably a lot more now, but I like to learn from people who know what they are talking about. For me getting two sales emails a year from him and buying everything he told me too because each product changed my business was a completely different experience than buying some BS here today gone tomorrow hot product for $47 so that some guru full of BS could make a quick $$$$$.
At the end of his email, he talked about how one of his high-end mentoring students who pays him 20k or more, had developed a membership site software that incorporated all the stuff that he paid $40,000 to create. In fact, he had decided to create another membership site and this time was going to be using this new software, instead of paying another $40,000 with his developers to make another one.
The good news was when I got the email I could get Access To Try The Membership Software For 30 Days For $1
Like with any other software I bought it thinking I would maybe cancel it after a month or two as $197 after the trial seemed like quite a bit, that was 3 years ago and I still have it.
In fact, I think it is the best tool for creating multiple membership sites ever, you can create as many sites as you like at no extra cost.
What would your life look like if you had a few membership sites paying you monthly $10 a month or $50 a month or $100 a month or $1000 per year per member, this is a business model that will change your life if you put in the work, as I am writing this post I just got a $267 residual email commission notification.

If you want to have your own online business selling your products, services, coaching, or training courses?  Then this could really be what will change your online business forever.
I am not going to tell you all the stuff you get because it explains it on the website.
I can honestly say I have never had the service I got from this guy if you want to know why feel free to ask me and I can explain. Included in the 30 Day $1 trial you get a Free 1-hour coaching call talking about how to set up your own membership site (Priceless)
If you are serious about your own online membership business I Suggest you click the link below and Get Started for $1 you can cancel at any time with no obligation.
Click Here To Try The Membership Software For $1
This was Day 9 Of The 30 Day Blogging Challenge
Click Here To Join The 30 Day Blogging Challenge
Membership Sites – How To Make Money Simply With Membership Sites
(Visited 133 times, 1 visits today)