Interview With Stephanie From Cooking With Stephanie.Com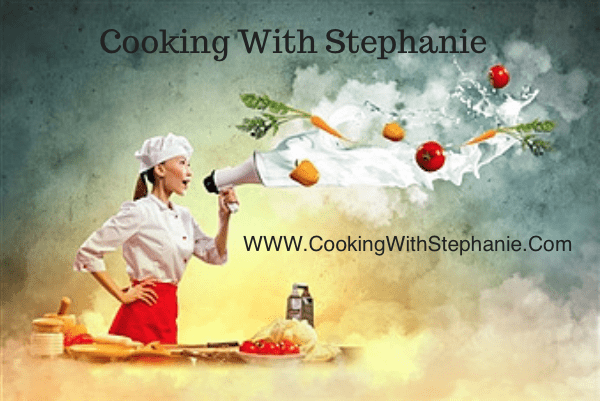 Sotiris -Hi Stephanie I would like to thank you for joining me today for this interview.
Can you tell us a little about yourself Stephanie?
Stephanie-Yes I Can my  Full Name is Nguyen Thi Dung "Stephanie"I Wanted to teach Vietnamese and all people in developing countries how to cook foreign cuisine in their own kitchen. Sourcing fresh local incredients.
1 Q. -What was it that first inspired you to start your cookery website www.cookingwithstephanie.com ?
A. Having moved back to live in Vietnam, I discovered that not much changes with respect to how food is made. Which is Ok, however I wished that in Vietnam people would learn to cook foreign foods, which in turn also would create a change in the Industry and Vietnam being able to locally produce or import ingredients that are hard to find. When I came back to Vietnam, I started cooking foreign cuisine for family and friends, they were all shocked and absolutely loved the flavours and textures. The questions where always "How? And where did you find the ingredients". This formed the basis of my website – Teaching and making local people aware of how to cook foreign cuisine in their own kitchen.
2. Q.-What value does your website provide when it comes to cookery that makes it stand out from all the other cookery websites.
A. The value for my website to Vietnamese is that it will focus on cooking dishes using ingredients that can be sourced in the country, not just random cooking recipes. The value for the rest of the world is that my website is in dual language and will be possibly in a third in the near future – I also manage the website myself, so I am able to respond direct to my subscribers all over the world who enjoy my cooking. My recipes are real, Videos and Pictures all of the final product, so any questions on my recipe's or issues in cooking, I can answer direct.
3. Q.-Where is your business based and what are your plans for it's location in the future.
A. My website is based in Hanoi – Vietnam. And will most likely continue to be based in Vietnam as it also is Central in the ASIAN Region.
4. Q.-Do you have or are planning to also do cookery videos on your website too?
A.We already have cookery videos on the website under some of the recipes and working on other videos. The aim is that each recipe will have a Video to go with it. I hope that in future I can create a reality show going around to restaurants in town and choose the best local dish and learn to cook it and do the opposite – to show the rest of the world about Vietnamese food.
5. Q. -Moving forward about 3 years into the future what would you like to be able to say that your website has achieved.
A. I hope that more families in Vietnam can be able to cook mouthwatering dishes from foreign countries in their own home sparking an increase to the food industry here for diversity in ingredients and importance of fresh produce. You can find ingredients in Vietnam that do not have the same impact as the same ingredient in another country say like – Australia. I believe it's because of how goods are transported and stored here. With enough people interested in cooking, these practices about food handling can change for the better. I also would love to get involved in charities related to food and engage with sponsors and partners to create a strong message that "You can cook anything you want in your own kitchen, if you are willing to learn and try".
6. Q.-Have you any specific favourite recipes that you feel are something that everyone has to try? We all have experienced that one amazing recipe that we all want to share with the world what would be yours?
A There are many recipe's that are amazing, but the one so far that I believe is absolutely amazing and a recommendation, would have to be the Chicken Kiev. Chicken is used a lot in Vietnam – but I'm confident if they try Chicken Kiev the way I cook it as on my website
, they will be blown away!
Sotiris -Thank You very much for joining me for an interview today Stephanie 🙂
To get more information and see Stephanie's latest recipes and videos make sure to visit CookingWithStephanie.Com
Click Here To Visit The Website
Interview With Stephanie From Cooking With Stephanie.Com
(Visited 169 times, 1 visits today)