Interview With Franck Wang CEO Of Enewwholesale.com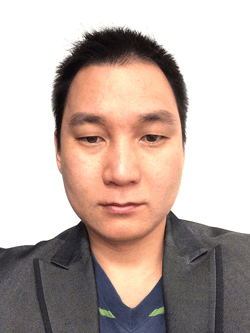 1. Q Where did the idea to start Enewwholesale.com come from?
A The idea to start the Enewwholesale.com was to provide a free wholesale marketplace for all wholesalers, distributors and manufacturer to sell their products online without paying an expensive rent for a location or showroom.
2. Q Where abouts is your company based and what was the reason for starting there?
The company location is in Los Angeles, where have around 1000 wholesalers and manufacturers, It is easier to get vendors in this area.
3. Q What are the biggest advantages for a customer using your services Vs your competitors?
The biggest advantage for our customer is they get to purchase all their wholesale products for a lower price, because Enewwholesale.com is free to use for all wholesalers, so they will be able to sell their products for a lower price. Which will get them more customers, because the wholesalers don't need to pay any fee to be able to list their products
4. Q What is your businesses mission statement?
Our  business mission statement is to become the number one  wholesale marketplace in the world.
5. Q What are the biggest advantages your business has over your closest competitors?
See Question 1 for that  answer :-).
6. Q How long have you been in business and what are your long term goals for the business?
The business was started in 2013, In just under 2 years, our business is growing very fast and we get a lot of sales now.
7. QIf you had to start your business all over again would you do anything differently?
We would continue in the exactly same business and offer free service for more  people.
8. Q Who is your ideal type of customer?
Our  ideal type of customer are people who have a wholesale or retail business, all our products are sold by the package or by box with large  quantities or volumes, means B2B only, not B2C.
Anyone wanting to start selling their products please make sure to visit us at Enewwholesale.com 
Interview With Franck Wang CEO Of Enewwholesale.com
(Visited 123 times, 1 visits today)