Enhancing customers' grocery journey through proximity: An interview with Alex Rabassa Of the Mediterranea Store

Could you briefly explain to us which services your company offers and what your business model is?
Mediterranea Store (www.mediterraneastore.com) is first and foremost a service provider company, a food & grocery network that interacts with customers and providers bringing a nice niche of Mediterranean groceries to the market. It's like a little marketplace where we select one by one all the products and providers we work with.
We help grocery artisans grow their business online, build their e-brand, increase retention and lifetime value for their products…and they help us by providing their warehouse and logistic support.
Since launching in 2019, we have grown +300% on revenues and we expect to increase this even more by the end of this year.
What was the inspiration behind setting the company up?
One day while me (Alex) and Fabrizio were having a coffee we observed a problem that a lot of physical and online grocery stores face, and is that they end up working on the same mass-generic or semi-niche food products. Namely, that it was very tough to find the right artisan product online. And that's why we start our journey with Mediterranea Store.
Then we found a digital solution that truly enabled us to build real relationships with our customers and our providers, hear what they thought about our idea, and ultimately, help us grow.
We thought that some grocery e-commerce online stores needed to radically rethink the way they built long-term customer relationships by providing something different (in terms of service and products) and retaining revenue, and the rest is history.
What has been the industry reaction thus far?
The reaction so far has been great. We launched in early 2019 and have grown rapidly since. Our food "Mediterranean" artisans were very happy finding a solution to their e-brand visibility and our customers too.
There're quite a lot of marketplaces or systems to work with in order to be present online, but no one gives you a full, quick, and direct answer to your needs (product development, marketing, sales)- so a lot of artisan brands are now jumping on board.
What has been your biggest challenge/setback?
Our biggest challenge has been to start from scratch, knocking on the door of customers and providers for the first time, without a name behind us. But this is what has given Mediterranea Store the focus and know-how that we have today.
We are also seeing nonfood digital players expanding into food, either directly or by partnering with traditional and niche grocery businesses. This significantly changes the competitive landscape and forces us to rethink our strategy.
How did your organization adapt to or harness these trends?
We needed to cement our presence at all stages of a customer journey, from planning to selling third-party goods and services to using post-sales services…and this can only be achieved by having a good interaction with our stakeholders.
What are the biggest challenges facing the online retail sector right now?
Aside from the retention piece that is crucial, the biggest issue for operators right now is the sheer amount of noise there is out there.
Consumers are bombarded with approx 6,000 advertising messages a day on average, which makes it very tricky for an individual brand to stand out against that.
As a result, new customer acquisition is increasingly difficult and expensive, which makes holding onto your existing customers even more important.
What can we expect to see from Mediterranea over the next 12 months?
We've got big ambitions. We want to empower as many artisans as possible to take control of their e-business, and in doing so we'll need to expand our business out of EU as we mature as a company.
We also know that retention is a big issue so we want to expand our product to service a greater variety of e-customers.
Thanks for answering our questions Alex where can people find out more about your business?
We're www.mediterraneastore.com, an Italian-based grocery online store.
We sell Italian & Spanish grocery niche food in all European countries. Since 2019 when we created the company, we've achieved a lot of sales we grew >300% in 2020 and we expect a lot more sales in 2021 of +3000% respecting 2020.
This is all thanks to:
1. Value product creation & proposition
2. Great management team (Fabrizio Buffa -ICT-, Sara Marchisio – FINANCE-, Enrica Giorello -PROVIDERS- & Alex Rabassa -SALES -me- as in the photo from left to right)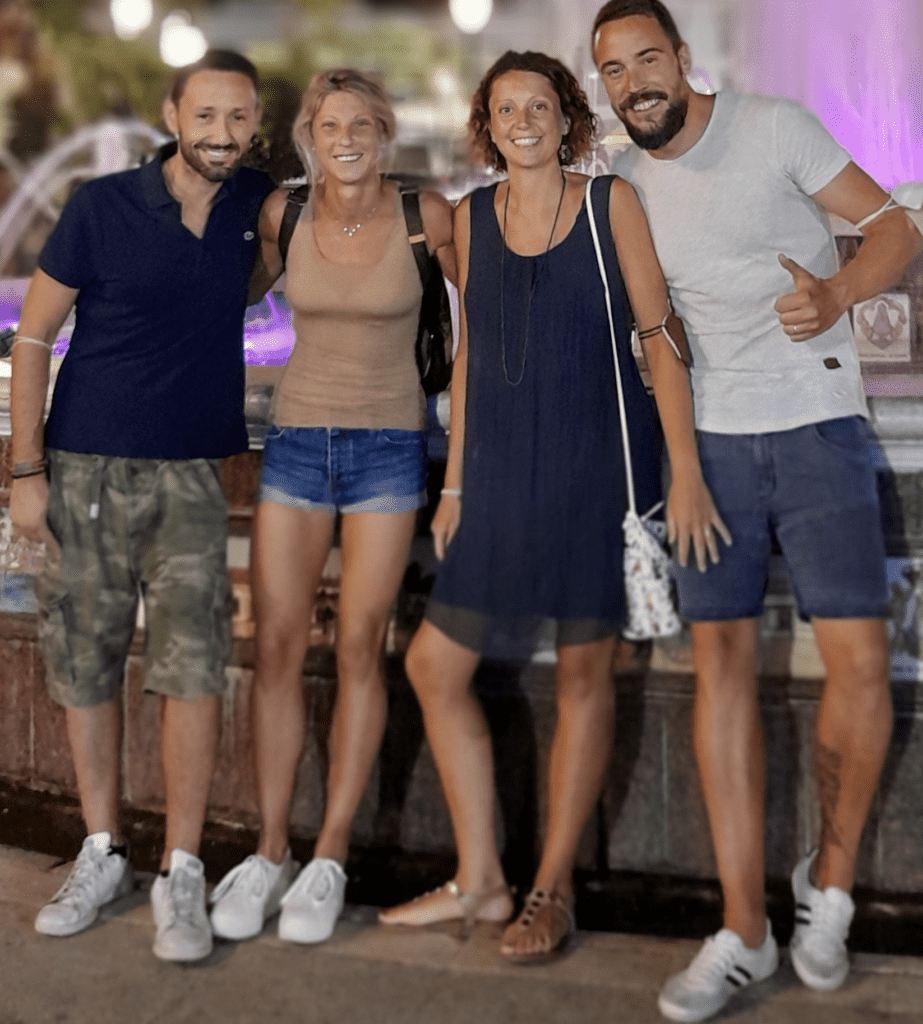 3. Customer proximity
In Italy, we're most probably one of the best growing grocery e-commerce businesses of 2021.
Thanks!
Alex
(Visited 66 times, 1 visits today)