How to Become a Virtual Assistant and Get your First Job
One of the fastest growing industries is in virtual assistance. More people are crossing over from the brick-and-mortar workplace to the virtual world because it offers better income potential, less inconvenience and flexible work hours. By the same token, virtual assistance services allow businesses to streamline their costs without compromising their productivity. The end result is a much improved bottom-line and efficient operations.
But becoming a Virtual Assistant is not as easy as opening an account in an online job networking site. Landing that first client is very much like getting hired by your first employer in the brick-and-mortar world. You have to be ready and you have to be prepared.
Here are a few tips to help you become a Virtual Assistant from OutsourceWorkers.com.au and land that all-important first job:
Educate yourself
Before you decide on becoming a Virtual Assistant, educate yourself on what they do, how the industry is doing, what the payout is and learn from the experiences of those who have hired online workers. Research will help develop an effective approach for promoting your services and get better results when meeting prospective clients. Keep in mind that the virtual assistance industry is in a constant state of growth and evolution. Demand for this type of service is growing as business aims to adapt flexible business strategies. But as demand grows and the industry evolves, so do expectations.
What are your skills?
Virtual assistants used to be stereo-typed as virtual secretaries or personal assistants. But as demand for virtual assistance services have grown corresponding to the changes in the global business environment, the industry has opened up new avenues for more diversified skills. A Virtual Assistant must be meticulous and good in organization. But generally, any type of project that can be conducted online can be considered virtual assistant work. Among these are as follows:
Administrative support

Customer service

Social Media Marketing

Website design and management

Content Writing

Transcription services

Accounting/Bookkeeping services

Graphics design

Market research

English tutorial
Check your equipment
As an online worker, your bread and butter are the computer and its accompanying hardware. If you are serious about building a career as a Virtual Assistant, you have to make sure your tools of the trade can manage your workload without fail. Clients place a premium on the Virtual Assistant's ability to meet deadlines. You simply cannot become a Virtual Assistant working with unreliable equipment. Here's a checklist you can refer to when assessing your equipment:
How old is your computer? A PC needs to be upgraded every two (2) years.

How fast can your computer access the Internet and open files?

What programs or applications do you have in your PC?

Are these updated?

What is your memory capacity?

What is your Internet bandwidth? It should be at least 3mb.

Do you experience frequent downtime with your current ISP?

Do you have a reliable headset?
Very important tip: Do not launch your career as a Virtual Assistant without ensuring the dependability of your computer!
Set up a system.

Once your computer and Internet have been declared "fit for work", the next step is to create a work system. By definition, a system is a series of frameworks or programs designed to improve productivity. In the virtual assistance profession, these include the following programs.
Project management.

This is where all work are downloaded, uploaded, organized and retrieved by clients. Think of a project management program as your virtual workstation. Among the most popularly used programs are salesforce.com, Asana and Bitrix-24.

Collaboration.

Collaborative programs are used primarily for file sharing. Some clients want a separate file sharing program to ensure security and integrity of all work-related files. These are cloud based and highly encrypted. Popular collaborative programs include DropBox and Accellion.

Communication.

In business, especially in the virtual world, communication is highly important. Clients want virtual assistants who are very accessible at different times of the day and can revert to messages immediately and attend virtual conference meetings. Standard programs for communication include Skype, Viber, WebEx and GoToMeeting.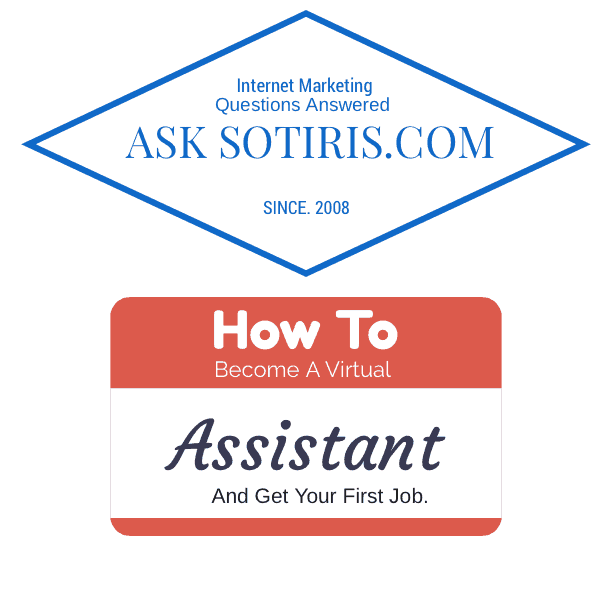 Create a profile
These next two steps are crucial and often separate those who get invited and those who don't. First up is your online profile. It is a fact that people will make assumptions on what they see or read. If your online profile is weak or poorly designed, it doesn't matter how truly talented you are, you will not be invited to try out for the job. What are the keys to a great profile?
Image.

There are two important elements to keep in mind when it comes to your profile picture:
It must be professionally done. Great lighting and resolution will translate your personality better to prospective clients.

It must be relevant. Stay away from conceptualizing images that imply success such as standing beside a Lamborghini. Clients will think it's not yours.
Content.

Here are a few reminders when putting content on your online profile:
Focus on relevant information.

Keep it short and concise.

Include references and recommendations from clients

Attach your portfolio or links to projects that you have done.
Very important tip: Do not at any circumstance, LIE in your online profile! One lie is all it takes to destroy your career.
Be a Professional
Once you are confident about your online profile, it is time to ask yourself this important question:
"How committed are you to becoming a Virtual Assistant?"
If you are highly committed to becoming a Virtual Assistant, then you should be prepared to invest in your career. As a Virtual Assistant you are essentially an entrepreneur; you own an enterprise that provides virtual assistance services. You cannot expect to build a career without making a degree of investment. In addition to your equipment and tools of the trade, you should invest in the following:
Website.

Have a website designer design and build a virtual assistance website. Clients highly appreciate your effort in enhancing your online presence and investing in your career. A website works as your virtual office address; this is where potential clients can find you and where leads generated by your marketing efforts will be directed to.

Set up social media accounts.

Companies are more invested in social media today because two billion of the three billion Internet users are on it every single day. One billion alone are on Facebook. Create a business page and profile page in LinkedIn which is ideal for professional connections and on Facebook which gives you a larger market.

Marketing materials.

Make sure you have calling cards with you whenever you meet prospective clients. It also pays to have a few brochures available to distribute to clients. Even if you have a website, having something handheld will influence better attention from the client.
Network!
We all know that the "Mountain will not go to Mohammad". In the same context, the client will not just go to you unless you have built up a solid online reputation. You should always network and promote your services. There are two ways to network:
Social Media Marketing.

You can use social media to engage with focus groups and connect with members who are related to your field of expertise. The purpose of social media is to generate leads with the potential to be converted into sales.

Traditional.

This is otherwise known as "legwork" and includes attending business forums, networking events and expositions. Some of these require an annual membership fee or could be by-invitation only. Research to make sure the event will be worth it. Otherwise, you may just waste valuable time.
It takes more time and effort to become a Virtual Assistant than a regular office employee. But remember there is a key difference: As a Virtual Assistant you are running your own business. Your efforts are matched by your productivity. As a regular employee, the fruits of your labor will be enjoyed by your employer.
How to Become a Virtual Assistant and Get your First Job
(Visited 141 times, 1 visits today)