Are You Building Your Funnels?
One of the most important things in an online business is a good funnel of course there are quite a few pieces to put together for each funnel and every funnel is different, but when it comes to automated income or automating your business a good funnel is extremely important.  Of course, your funnel doesn't have to have every bit automated you could do live events, weekly, daily monthly or yearly.
Your live events could be used to drive traffic to your funnel and then your funnel could be used to drive traffic back to your live events, depending on what you are trying to do or achieve your funnel will be different and different funnels may have multiple different types of pages in them.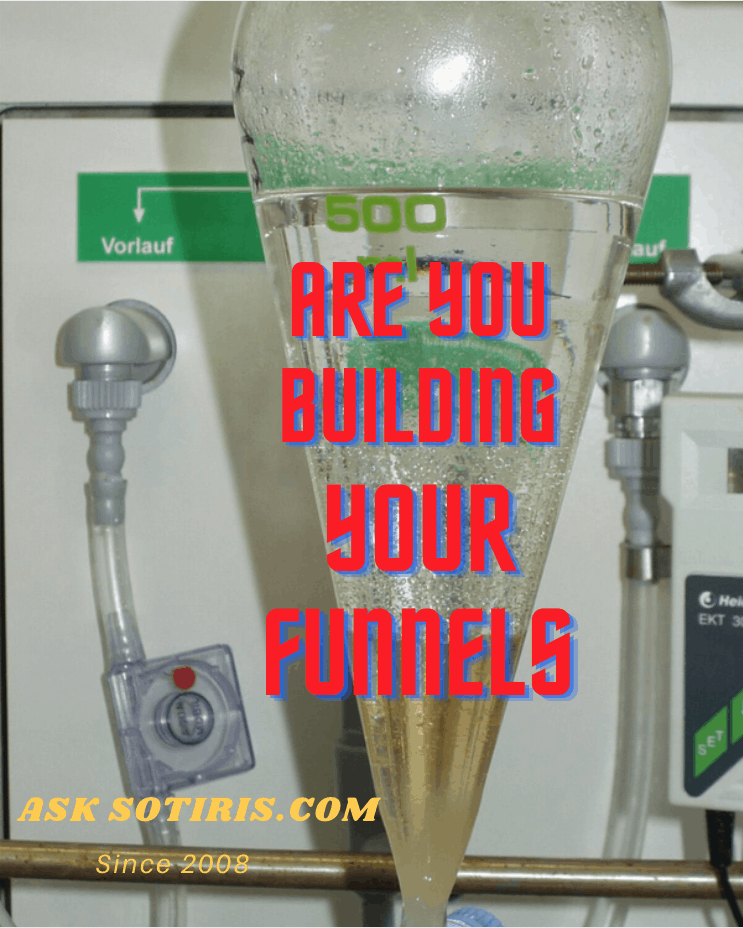 The thing is if you create an enticing funnel in your business you can see it growing with a little bit of marketing as if by magic, unfortunately not every funnel you create will convert well, it can often be a trial and error process but once you get it right, the leads and sales can start coming in on complete autopilot.
You can use your funnel in conjunction with Zoom's/Webinars, Facebook Live, YouTube Live, YouTube, or other Video channels and blogging to drive people into your funnel. A basic funnel would generally comprise of a capture page with a headline and Free Offer to capture your prospects email into your autoresponder, then from your autoresponder, you could send them on to a sales page to buy a product or a free course or you could send them to a recorded or a live event or webinar.
Once you have them on your autoresponder you can then send out timed emails to go out on autopilot with other offers or education or training etc. Or you can schedule a one-off broadcast email to go out immediately or a specific date and time in the future.
Often when you are using Facebook or another social network or company to advertise you do not get access to your customer's email addresses or other useful details, by getting your readers, customers into your own funnel you now can access them anytime by sending out an email or by some other means of contact, messenger, WhatsApp a WhatsApp group, Facebook Group, I also use a Click To Call Button on my websites and have a LiveChat box where they can interact with me live on my websites.
When you can combine all these tools together and direct people to some funnels it can be a very powerful marketing strategy.
Of course, there are many people advertising different funnel building software often at highly inflated prices of £97 – $297 per month I used to use that software but found two alternatives to it that I prefer and that is also amazing value for money starting at only $25 per month for our funnel builder.
Our funnel builder is surprisingly easy to use compared to other stuff on the market, in fact, I just finished creating an event page in about 20 minutes for one of my businesses using it.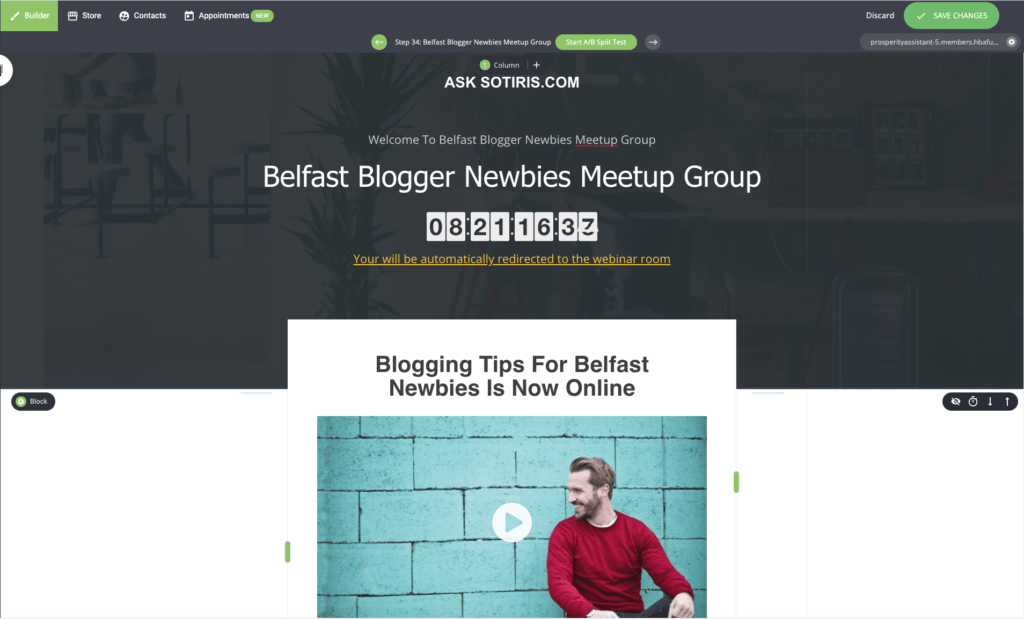 Here are some of the different types pages you get on the left and below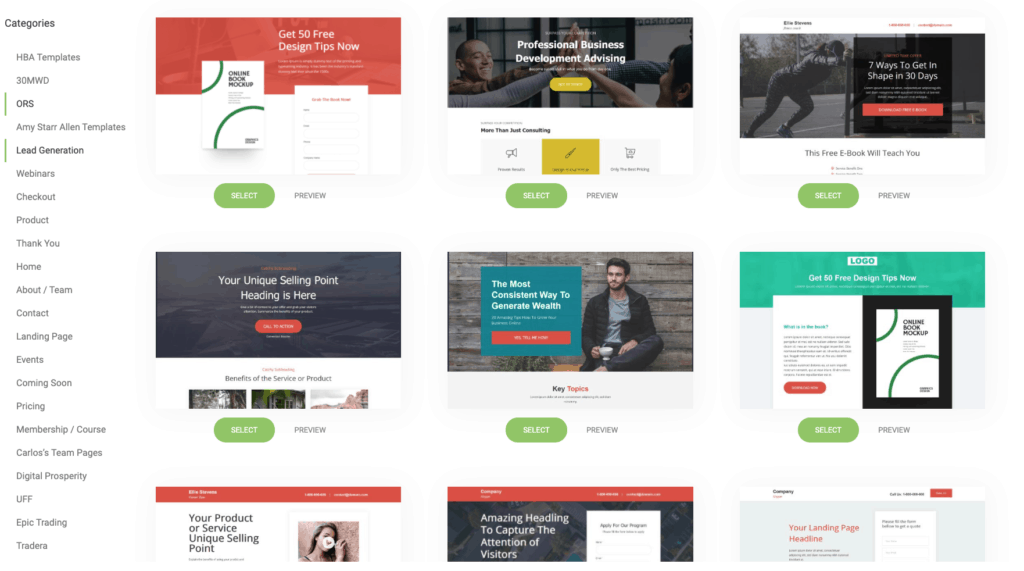 If it's not amazing value already getting access to such a tool it also has a built-in booking system a CRM customer relationship manager for storing your customer's contact info, and a payments system to take payments from your customers
Booking System 

CRM Customer relationship manager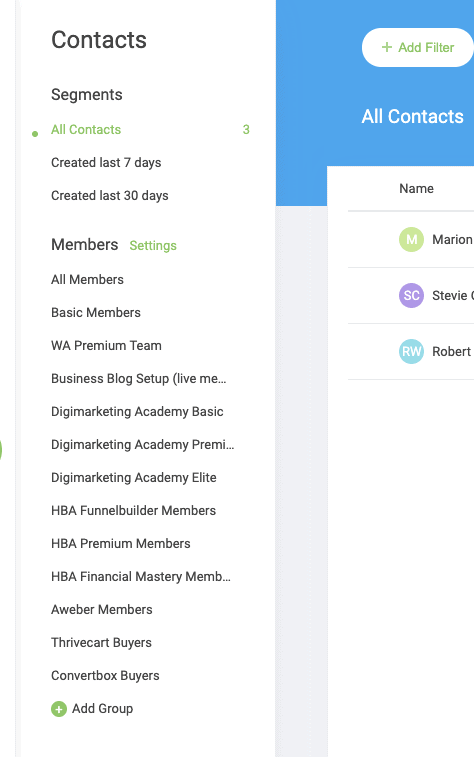 Store And Payment System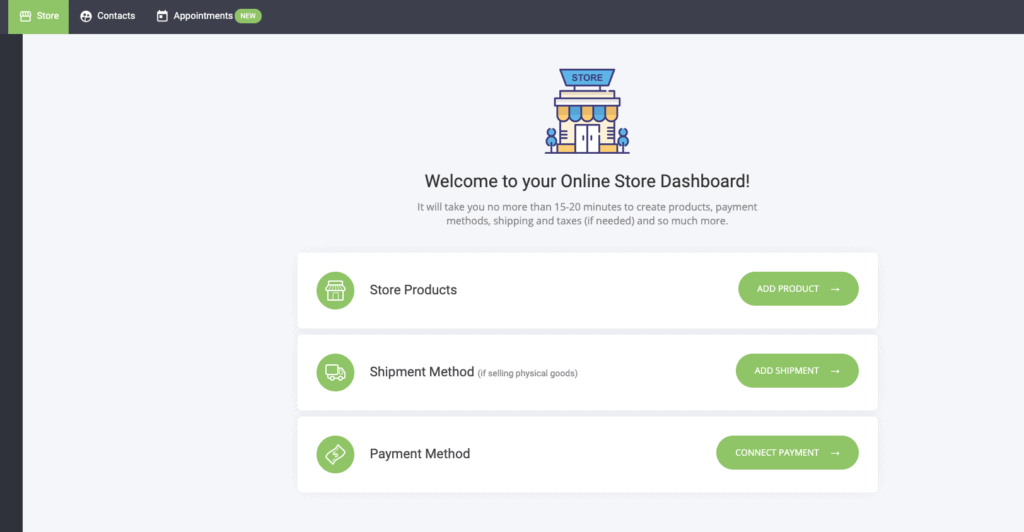 If all the stuff you are getting inside the funnel builder is not enough they also payout 80% residual commissions to affiliates and a portion of the money goes to feed homeless children as well
there is also a full training website included for free that is updated regularly with our community's latest questions answered showing how to use the funnel builder even if the funnel builder is very simple to use.
And don't worry for anyone who is a complete technophobe everything is done in easy to follow step by step videos. Anyone who joins through my link will also get another Free Bonus worth $47 per month and premium members will also get one on one access to me to help with any questions they have relating to the funnel builder.
Click Here To Get The Funnelbuilder 
This was Day 13 Of The 30 Day Blogging Challenge
Click Here To Join The 30 Day Blogging Challenge
Are You Building Your Funnels?
(Visited 182 times, 1 visits today)