5 Social Media Contest Ideas that Can Give your Brand More Exposure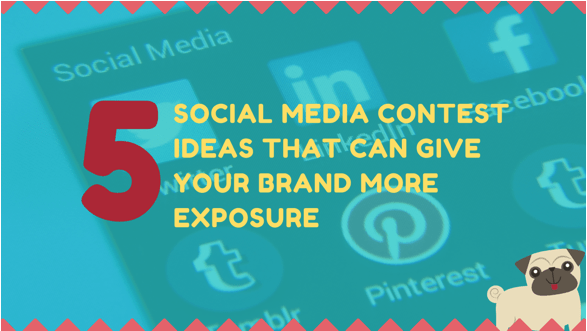 As social media continues to be one of the preferred channels for online marketing, it is very crucial for businesses to come up with highly-engaging ways to connect with their audience. Doing so is key to help them stand out from the competition, as well as gives them the ability to earn new customers while retaining the current ones.
One most the most engaging strategies that you can do is having social media contests. It might sound a bit ridiculous to some, but those who conduct social media contests will tell you that doing so really brings results. Of course, this depends on how great you were able to execute the contest you have in mind.
If you just started a business, social media can be very challenging. To help you out in coming up with effective social media contests that can help you push your brand forward, here are tips and ideas from us that you should do:
Things to do Before launching a Social Media Contest
Understanding your Audience
This is the most important thing for you to do if you want to come up with a social media contest and the best time to post them. It is crucial for you to know who you are dealing with, and what exactly appeals to them. If you know your audience enough, the contests ideas won't matter anymore because if you know them, you would also know the best contest idea that would work with them. But of course, there would always be a space to try out some of the proven-and-tested techniques, right?
Run a poll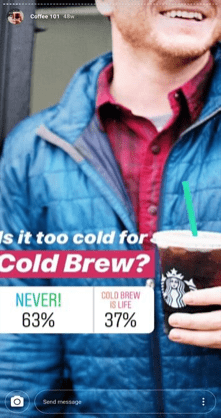 Starbucks' Poll
If you do not have enough time and resources to dig being able to comprehensively analyze the totality of your audience, you may also try one effective method that can help as you plan a social media contest – asking them what they want by running a poll. With that, you can get your answer right away, and you can launch a social media contest with the confidence that a lot of your audience will enjoy. You'll know your contest will work so you will have guaranteed results.
5 Social Media Contest Ideas that You Should Try
The following are some of the usual social media contests that businesses use. Over time, these contests have delivered results, making them some of the most effective contests, and the most recommended as well. Try out one or more of the following social media contests:
Creative Poster Contest
Photos and sketches are some of the constant subjects of social media contests. Using stock photo resources for the contests that allow your audience to share their skills and talents help them feel very engaged with your brand.  This is very much so if you acknowledge the efforts of those who participate. But as in all competitions, there is a need to recognize a winner, and the winning piece should be something outstanding.
What's great about this is that you will be able to earn a pool of graphic resources that you can utilize for your visual content, while at the same time having the opportunity to feature your audience, allowing them to feel even more engaged with your brand.
Tweet a Hashtag Contest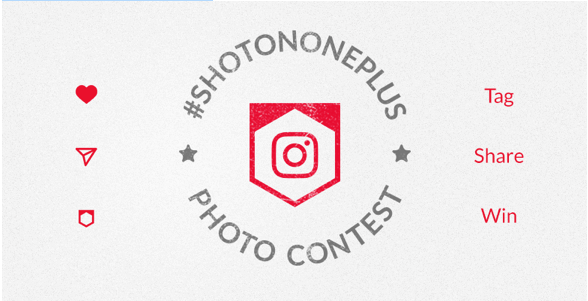 OnePlus #shotononeplus contest
The hashtag is one of the most prominent elements of social media, and this has become very much involved in social media marketing campaigns as well. And because it is very important, it found its way being integrated into contests just to be able to expand its reach and usage. It's simple, you just ask your audience to tweet using this hashtag, and out of the large volume of tweets with the said hashtag, one or more can be randomly chosen to take home a prize. Doing this can greatly mobilize your hashtags while engaging your audience at the same time. Also, it's very easy for your audience to do that, and in exchange for a decent prize, there's no reason to.
Video Response Contest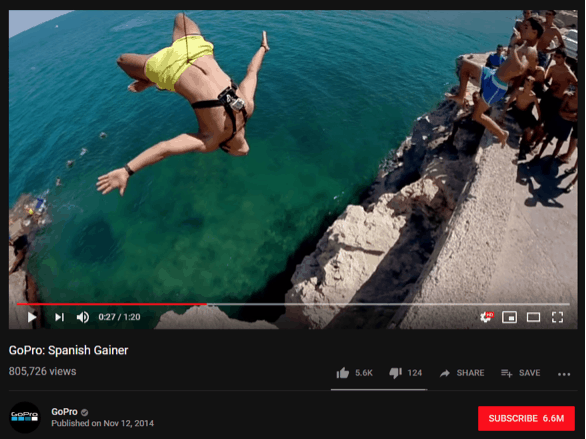 GoPro's Featured Video
A contest idea that can also boost your video campaigns is inviting your audience to comment on their reaction there. Doing so will help your videos have more views, as well as allowing the message to be conveyed. And by offering a simple way for them to earn a reward, you are bound to have an effective contest. In as much as you can, respond to these comments as personal as possible to further boost customer engagement,
Like and Comment Contest
A staple in social media contests is the simple like and comment contest. It's very simple to execute, and it helps your page, and your posts are taken further into the networks of your audience. It is one of the very simple tasks that your audience can do, but in consideration of the prize at stake, it's very much worth the time in doing so. But as you do, make sure that your posts deserve likes. There should something be worth the like in your posts, and it should not just earn likes just because you asked them to. The contest should just be a boost and not that main driver of positive reception from your audience. With this in mind, your posts should be able to organically earn likes without intervention. They should just need a boost.
Selfie Contest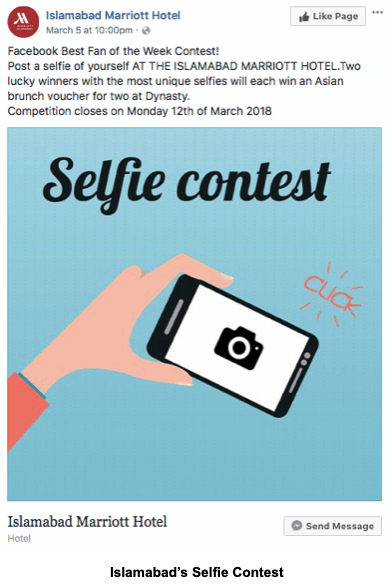 Islamabad's Selfie Contest
Finally, you should turn the inclination of people to take selfies into a contest. This works by having your audience take photos with your products, and then having them share it on your page. This is another great way for you to earn great content from your audience, at the expense of a prize that they can get. It has been repeated a couple of time but makes sure that you do your best to recognize the efforts of all who participated by commenting or featuring other entries even if there would no longer be prizes for them.
Make It Big With Social  Media Contests
Indeed, social media contests can boost your brand in various ways. They also help you engage with your customers, which is a great way to grow your business. With quality products and services, as well as the help of tactics such as social media contests, you are bound to have your brand reach far out.
5 Social Media Contest Ideas that Can Give your Brand More Exposure
(Visited 274 times, 1 visits today)