15 Successful Tips to Social CRM
Customer Relationship Management or CRM is an important factor for the long-term success of a company. With social media usage and online community participation at an all-time high, social CRM is now being rapidly adopted by businesses who want to rule the roost.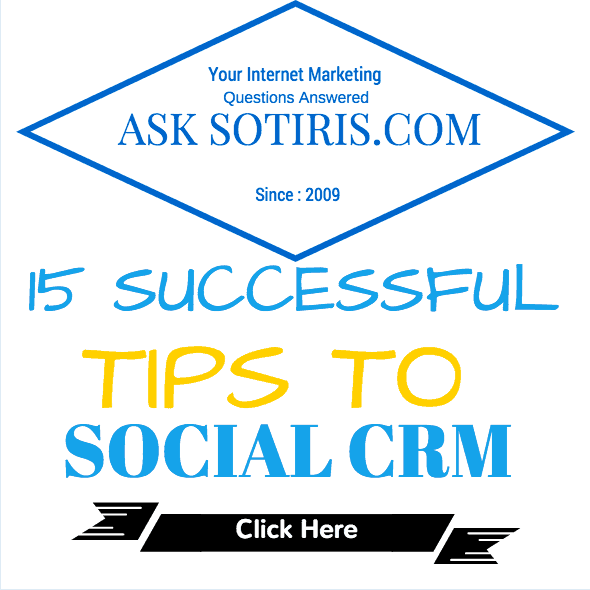 In today's social scenario, it's very likely for customers to voice their grievances or give the necessary appreciation about your business, service or product on social media channels like Facebook or Twitter. In such a case, a business that does not respond to the post promptly is doomed to fail. Social CRM can come to your rescue if such a thing happens as it permits firms to monitor and engage customers in a way which was never seen before. A well-defined social CRM platform can be your most valuable asset as it opens up possibilities to exciting business opportunities besides keeping your customers engaged and prompting them to make a purchase.
That said, having just a social CRM is not adequate. Similar to any other technology, your job entails you to first pick a customer engagement and management solution that is suitable for your organization. Following this, you should create guidelines and strategies revolving around it.
15 Effective Tips For Favorable sCRM
To assist you devise a powerful social CRM strategy, here are 10 essential tips, which if properly implemented, can enhance your day-to-day work efficiency and productivity.
Ensure to have an outstanding platform for managing social CRM
Pick up an extensive social media management platform with powerful listening, engaging and monitoring capabilities.  Your social platform has to integrate seamlessly with other important enterprise applications, such as sales, service, marketing and commerce for an integrated approach that covers all key aspects of customer touch points.
The present world is customer-centric and your technologies have to be connected with your customers at their very centers. There cannot be a limited or single-time solution to this.
Audit your social media accounts
Before you implement a social CRM initiative, it's imperative to identify the accounts used by your company, determine company accounts that will be used for advocacy of your brand, and create missing accounts from social media platforms.
Build a style guide
In order to ensure consistent messaging, it's mandatory to come up with a style guide. This guide will define the tone, specific terms related to your industry, hash tags along with messaging guidelines for all conversations on the web.
Train your social CRM members
The tones of online communication are important aspects to build and maintain fruitful customer relationships. All team members should take part in communication skills training. Training your team members will help them to converse effectively with their customers online.
Have the best resources
Social platforms give you an unprecedented opportunity to provide great service. At the same time, your customers can get resentful if your team is not properly equipped to provide solutions to their problems.
Just as consumers get restless with phone trees and wait time, there is a growing disappointment when help requests on social platforms are managed poorly. A common approach when it comes to social CRM is to put PR and marketing professionals behind the wheel; however, if they don't have the right resources to solve the problems of your customers, your efforts will turn to be more detrimental than favorable.
Identify your social influencers and get them engaged
Social media tools like Peak Analytics and Measured can help you identify people who are widely discussing about your company. Once you identify them, the next step is to connect with them and build a productive managed relationship with them.
Make it a habit to reward your loyal customers
Build a client loyalty code to for people who exclusively engage with your company on social media in order to retain them. Also, keep a proper discount code in place to persuade them to make a purchase, and give out brand goodies via snail mail or simple handwritten notes to customers who give positive feedback on your brand.
Make use of group and list features
The big three giants of social media, Facebook, LinkedIn and Twitter, make this task incredibly easy. To give you an example, you can build private lists on Twitter in the following categories:
Regular Clients
Potential Clients Who Have Considered Us
Supportive Feedback From Clients
Desired Influencers or Clients
Add people based on these categories, and create interesting social campaigns to keep each group engaged consistently.
Have a two-way conversation with your customers
If you are a business owner looking to create a strong social media presence, have a two-way conversation with your clients. Don't talk at them simply by pushing information with a sales pitch.
Respond to your customers in a timely fashion
Besides ensuring to keep your customers engaged, you need to make sure that you respond to them as fast as possible. If they have an important question, don't make them wait for hours. Give them a personalized response within minutes if they have a real complaint.
It's really difficult to keep a tab on all your social accounts; however, your customers will laud your efforts and trust you blindly.
Put your real picture/name on social media
Your customers would like to interact with REAL people and not with nameless flacks. So while building enduring relationships with your customers on social media platforms, try to be human and put your real image. This will give a boost to your social CRM representatives to work effectively, while adhering to your brand's objectives and attributes.
If you use a firm username for Facebook, for example, allow your employees to post from that account to put their real name at the end of the message. This way readers will know that there is a real person on the other end.
Keep your social media messaging and brand image consistent
As mentioned in the above point, you need to give your consumers a feeling of talking to a real person. At the same time, the tone on your social platforms should be in line with your brand. For instance, a restaurant that generates a lot of profit during happy hours may be able to use a laid back and casual tone. However, a big company should be informational and courteous simultaneously.
The bottom line is to know your business and customers and build your strategy based on them.
Keep an eye on what your customers have to say
One of the best techniques to solve a problem is to anticipate it even before it happens. By monitoring your social media feeds regularly, your business can immediately identify social CRM issues and start working on them before generating support tickets.
Prepare yourself for negative engagement. By creating a disaster plan, you will be able to chalk out a roadmap on how employees should respond to undesirable feedback. Create similar scenarios an discuss openly with your social CRM team to determine the best response timeline.
Tools like Google Alerts, CTOsOnTheMove.com, Newsle.com and Twilert.com alert you when your clients get quoted promoted in media; so you can applaud them on their achievements. These tiny acts of kindness and generosity will indicate that you are human with a caring heart-and will forge robust relationships with your customers.
Monitor customer conversations
You also need to monitor mentions of your brand name, customer conversations, and industry experts across different social media platforms. Monitoring proactively will assist in deflecting customer issues, keeping yourself abreast of industry trends, and knowing exactly what your customers require.
Convert
Effective social CRM opens avenues for developing a permission-based dialogue between your organization and customer. Productive customer relationship management will greatly improve your revenue by directing high number of qualified leads to your website, eventually converting them into real customers.
The value of effective social CRM is undoubtedly undeniable. Are you leveraging on your social media activities? Please let us know!
About The Author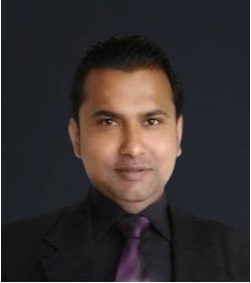 Freelance Business Blogger at Blogging for Businesses
Pankaj has been working as a freelance business blogger offering writing and editing services since 2010. He is based in a small town in India. His goal is to create the best possible content based on the client's specifications as well as  assist aspiring bloggers pursue their dreams. He has created content for various industries, including real estate, finance, health, tech, content marketing, online gambling and much more.
15 Successful Tips to Social CRM
(Visited 166 times, 1 visits today)